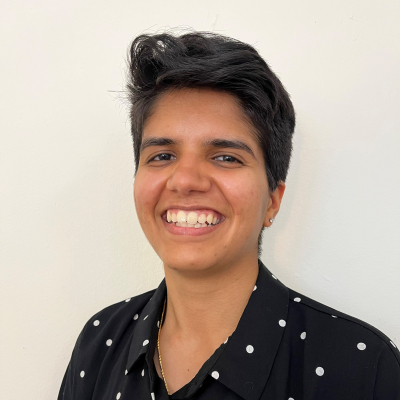 Associate, Policy and Programs
Public Policy Outreach and Analysis
Aditi joined NEEP in May 2022 as an Energy Policy Associate. She works on the Public Policy Outreach and Analysis team to track legislative policies and conduct research and analysis to support the development of equitable decarbonization policies in the region.
Prior to joining NEEP, Aditi attended Colby College and holds a dual Bachelor of Arts in Environmental Policy and Economics. Throughout her experience at Colby, she interned at Seaside Sustainability where she was a project manager for donor evaluations and a member of the sustainability calculator team and the legislative team. She was also an intern at the Gulf of Maine Research Institute where she wrote a report on the current status of climate plans in the Northeast region. She also worked at Wolfe's Neck Farm as a Fruit and Vegetable Intern.
Q: If you weren't working at NEEP, what other job would you have?
A: Tasting vegetarian food around the world and writing/talking about it.
Q: What book is currently on your nightstand?
A: Mythology: Timeless Tales of Gods and Heroes by Edith Hamilton.
Q: If you could spend one week anywhere in the world, where would it be? Why?
A: Antarctica or anywhere near the North Pole to see the Aurora Borealis.
Contact
Speaking Information
Energy equity, climate plans, legislative policies