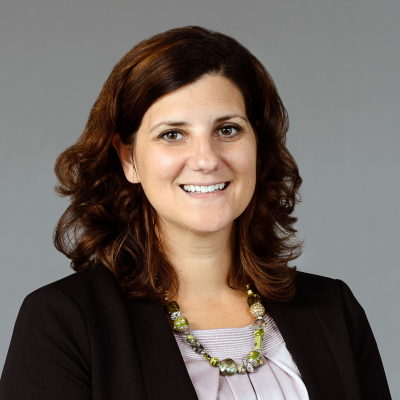 Senior Director of Advanced Efficiency Solutions
Energy Efficient Buildings
Carolyn oversees and coordinates NEEP's programs to disseminate critical information between stakeholders, help drive the successful completion of program deliverables, and more efficiently utilize resources to achieve organizational outcomes. She manages NEEP's High Performance Buildings team and assists states in improving energy code compliance and operational energy savings for retrofits and new buildings. Carolyn's High Performance Building team received a CHPS Green Apple Award for advancing public policy concerning schools and was recognized for excellence in the advancement of building energy codes and performance, winning the US DOE Jeffrey A. Johnson Award for her participation in developing the nation's first stretch energy code.
Prior to working at NEEP, Carolyn worked for the city of Newton, MA where she managed operations and maintenance for 85 public buildings, developed a capital improvement plan incorporating sustainable practices, and coordinated a 330,000 sq. ft. high school addition.
Carolyn is on the Collaborative for High Performance Schools Board of Directors, Co-Chair of the SEE Action Existing Commercial Buildings Working Group, and past Chair of the Town of Bedford's Energy Task Force. She chaired Governor Deval Patrick's Net Zero Energy Task Force for Public Buildings. She holds a BS in Psychology from Salem State College.
Q: If you could invite any three people to dinner, who would they be?
A: My grandmother Neary who is no longer with us but immigrated from Ireland, Andy Cohen, and Michelle Obama.
Q: What is your favorite thing about NEEP?
A: The people! Both those in the office and our stakeholders
Q: Name one thing you can't live without.
A: Water! I need it in liquid and crystalized form - a lake to float in and snow for skiing.
Q: If you weren't working at NEEP, what other job would you have?
A: Fixing up old homes! I'm obsessed with cheap old houses on Instagram.
Speaking Information
Energy codes, Zero energy, High Performance/Zero Energy Schools, Workforce development, community efficiency