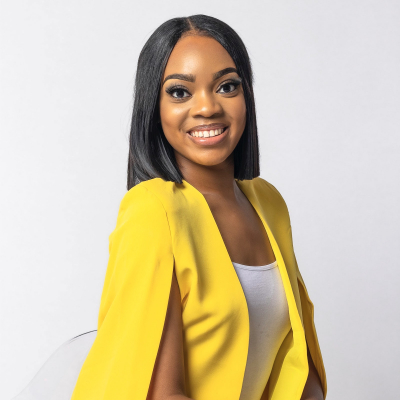 Digital Marketing Associate
Strategic Marketing and Communications
Destiny Elliott was born into a Community For Lovers – Chesapeake, Virginia – and raised down south in The Peach State, both things continuing to influence her wide-ranging talent and passion for journalism, marketing, and communications. She joined NEEP in 2022 as the Digital Marketing Associate. Some of her duties at NEEP include managing social media communities; creating digital and print collateral to promote NEEP's products, services, and thought leadership; and assisting with the partnership management and outreach around NEEP's Allies Network. Destiny graduated from Georgia State University with a Master of Arts degree in Mass Communications, as well as a Bachelor of Arts degree in Journalism. She is an active membership of several organizations, including Public Relations Society of America (PRSA), National Association of Black Journalists (NABJ), and Alpha Kappa Alpha Sorority, Incorporated.
Q: If you could invite any three people to dinner, who would they be?
A: If I could invite any three people to dinner they would be Erykah Badu, Jill Scott, and Kanye West.
Q: What is your favorite thing about NEEP?
A: My favorite thing about NEEP is the service to provide energy efficiency and cost-saving solutions to diverse communities. I appreciate their collaborative efforts with leaders and stakeholders to provide sustainable products and services that embrace our environment.
Q: If you could spend one week anywhere in the world, where would it be? Why?
A: If I could spend one week anywhere in the world, it would be Africa. I would maximize seven days in various countries throughout The Motherland to submerge myself in water fields, prepare and eat vegan meals with residents, and converse with knowledgeable and wise individuals.
Speaking Information
Social Media, Digital Marketing, Strategic Communication, Project Management, Data Analysis, Public Speaking, Mentorship