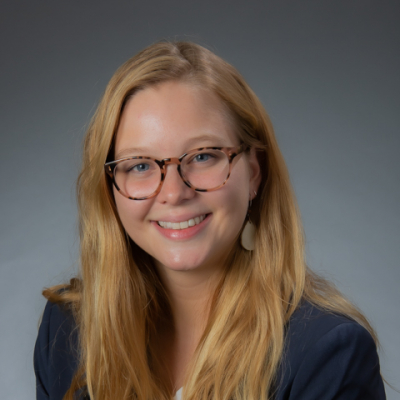 Energy and Climate Associate
Energy Efficient Buildings
Emme joined the Buildings and Community Solutions team as the Energy and Climate Associate in February 2021. In her role, Emme provides technical assistance to community stakeholders to help achieve energy savings goals that contribute to a healthy and sustainable environment. Emme supports projects related to residential labeling and benchmarking, equitable community decarbonization pathways, and high performance schools.
Prior to joining NEEP, Emme was the Policy Associate at the Southeast Energy Efficiency Alliance, a sister REEO organization of NEEP. There she reported on state, local, and utility energy efficiency policy and program developments and best practices.
Emme graduated from Emory University in 2018 with degrees in Environmental Sciences and French, in addition to a Sustainability Management certificate through Emory's Goizueta Business School. She is also a trained Climate Reality Leader and served as the first Director of Communications for the Atlanta Chapter of the Climate Reality Project for two years.
Q: If you could spend one week anywhere in the world, where would it be? Why?
A: New Caledonia. I could enjoy observing diverse wildlife in unique landscapes on the other side of the world while practicing my French and learning a new dialect
Q: What book is currently on your nightstand?
A: Daring Greatly by Brené Brown
Q: What's something about you that would surprise people?
A: I've completed seven years of Jiu Jitsu training and could flip someone twice my size.
Contact