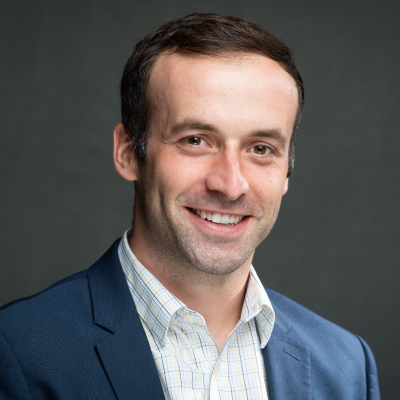 Senior Manager, State and Community Solutions
Energy Efficient Buildings
John Balfe helps drive energy efficiency in new and retrofitted schools and public buildings throughout the region. John works with various industry stakeholders to advance public policy with high performance building standards in the region, including facilitation of information exchange and knowledge transfer between states and programs.
Prior to joining NEEP in 2015, John interned at the Southern New Hampshire Planning Commission located in Manchester, NH. He graduated from the University of New Hampshire in 2014 with a BS in Community and Environmental Planning. Eager to have a positive impact on the natural environment, John is interested in advancing NEEP's mission to improve our built environment and ultimately all of our surroundings.
Q: If you could invite any three people to dinner, who would they be?
A: Pat Tillman, Tom Brady and my grandfather.
Q: What is your favorite thing about NEEP?
A: The core mission – working towards a sustainable, clean energy future.
Q: If you could spend one week anywhere in the world, where would it be? Why?
A: Fiji – because I hear it's lovely there this time of year (the average temperature is between 73°F – 79°F all year long).
Contact
Speaking Information
High performance schools, NE-CHPS, zero energy buildings, operations and maintenance
PACE People's Action for Clean Energy