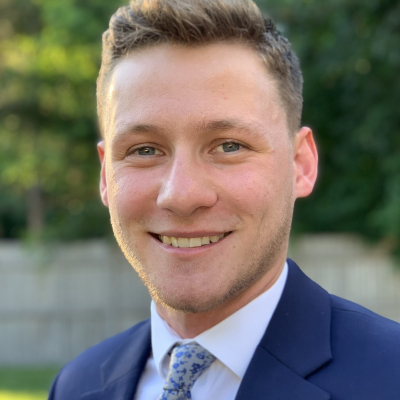 Energy Policy Associate
Energy Efficient Buildings
Moses Riley joined NEEP in June 2019 as an Energy Policy Associate. He works on the Buildings and Communities team providing technical assistance, guidance, and compliance strategies to key stakeholders regarding building energy codes and home energy consumption. Moses facilitates NEEP's Regional Codes Working Group in addition to code collaborative groups in three states helping them adopt, enforce, and comply with state energy codes. Moses also contributes to the HELIX home energy labeling project through stakeholder engagement and data visualization to help make residential energy labeling more pervasive and accessible.
Prior to working for NEEP, Moses worked as an intern for the Oberlin College Office of Environmental Sustainability and as a Research Assistant in a geology lab. Moses graduated from the Oberlin College of Arts and Sciences with a B.A. in Geology and Politics eager to work in sustainability and energy systems. Moses is committed to supporting Earth's natural beauty by helping states adopt and comply with energy codes that make the built environment more resilient and sustainable.
Q: If you could invite three people to dinner who would they be?
A: David Ortiz, Donald Glover, and Andy Samberg.
Q: Name one thing you cannot live without?
A: Coffee ice cream.
Q: If you could spend one week anywhere in the world, where would it be? Why?
A: Iceland. I've heard the scenery is unbelievable and that it has some of the most unique geology on Earth.
Contact
Speaking Information
Building energy codes, stretch / reach energy codes, zero energy policies and buildings, code compliance, code collaboratives, ArcGIS