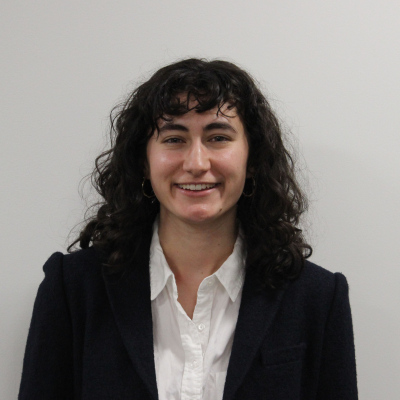 Marketing Associate
Strategic Marketing and Communications
Victoria joined NEEP in August 2019 as Marketing Associate. She works on the Strategic Marketing and Communications team helping to curate NEEP's messaging and branding. She helps do this by managing NEEP's social media channels, laying out reports, designing print work, and dealing with NEEP's external communications.
Before working for NEEP, Victoria served as a graphic design intern at her alma mater and as a content intern at a digital marketing agency. Victoria graduated from Florida Southern College in 2019 with a BA in Communications with concentrations in Advertising and Public Relations and Multimedia Journalism. Victoria is passionate about sharing our message with people, whether that be through a well laid out report or our social media channels.
Q: If you weren't working at NEEP, what other job would you have?
A: An investigative journalist breaking the world's most shocking stories
Q: If you could spend one week anywhere in the world, where would it be? Why?
A: Venice, Italy. It's one of the most unique places I've ever been and my favorite because no cars are allowed. It's like the city is frozen in the past because people walk or ferry/boat everywhere. The simplicity and beauty of the city makes it a great destination to walk around and get lost in.
Q: Name one thing you cannot live without.
A: My family