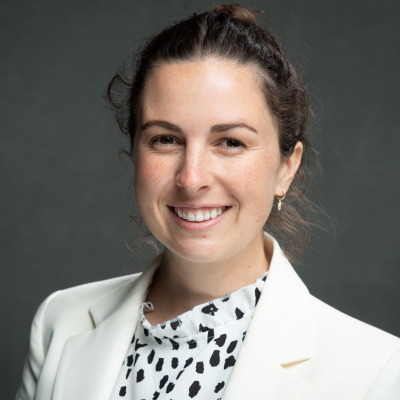 Manager, Codes and Standards
Energy Efficient Buildings
Andrea is charged with researching, developing, and disseminating policy strategies and resources to advance the Northeast and Mid-Atlantic region's adoption of, and compliance with, progressive appliance standards, building energy codes, and building performance standards. Additionally, Andrea leads and supports committees, discussion forums, and external working groups to promote informed adoption and implementation of integrated, equitable policies and programs related to building energy codes and appliance standards.
Prior to joining NEEP, Andrea was a Research & Committee Analyst for the Colorado Legislative Council, which provides nonpartisan research and support to the Colorado General Assembly's standing and interim committees. Andrea was responsible for facilitating and overseeing the Colorado House of Representatives Agriculture, Livestock, & Water Committee and the Energy & Environment Committee.
Andrea has a Bachelor of Arts from the University of Miami with a dual degree in Ecosystem Science and Policy & Political Science, and a Masters of Public Administration from the University of Colorado Denver.
Q: If you could invite any three people to dinner, who would they be?
A: Brandi Chastain (former Professional U.S. Women's soccer player), Iron Chef Alex Guarnaschelli, and Cate Blanchett
Q: What book is currently on your nightstand?
A: The Dark Tower series by Steven King
Q: If you weren't working at NEEP, what other jobs would you have?
A: I love all animals, so either a zoologist or working with an animal rescue
Contact
Speaking Information
Core speaking capabilities/areas of expertise:
Appliance standards, building decarbonization, building energy codes, building performance standards, and zero energy policy.