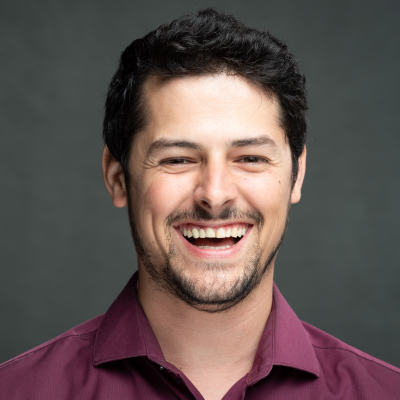 Senior Associate, State and Community Solutions
Energy Efficient Buildings
Andy joined NEEP in March 2020 as a Public Policy Associate after spending six months as an Energy Efficiency Intern. Both of these positions cut across the organization's project areas to provide support, guidance and policy expertise to the NEEP team and our stakeholders.
Beginning in 2022, Andy became Senior Associate, State and Community Solutions. In this new role Andy focuses on providing technical assistance, support, and software tools to states and communities who want to implement programs to reduce carbon emissions from existing buildings. Key programs include benchmarking and building performance standards for commercial buildings and holistic one-stop-shop retrofit models for residential buildings. On top of this program work, Andy also helps to manage the Regional Energy Efficiency Database (REED), a repository of standardized program level energy efficiency data from the Northeast States.
Prior to joining NEEP, Andy was the community coach for the successful HeatSmart Arlington campaign, a state-funded community-led marketing and education program seeking to promote the adoption of clean heating and cooling technologies such as air and ground source heat pumps and solar hot water. Andy has continued to offer his expertise to the newly formed HeatSmart Alliance, a group of Massachusetts communities committed to clean heating.
Andy graduated from Clark University with a B.A. (2016) and an M.S. (2017) in Environmental Science and Policy. He focused on renewable energy and energy efficiency, and assembled and monitored rooftop wind turbines as part of a pilot micro-grid project. Andy also brings expertise from his time interning at Bulbs.com, an online light bulb retailer, and the Intentional Endowments Network, a sustainable investing network.
Q: What's something about you that would surprise people?
A: I have been playing music my entire life and have been a part of numerous bands and jazz bands on the tenor saxophone (Andy and the Winslows and the Brass Street Boys to name a few).
Q: Who is your hero? Why?
A: While many find him to be an underrated character, I have always admired Frodo Baggins from Lord of the Rings. He held the weight of the world on his shoulders and never gave up.
Q: If you could spend one week anywhere in the world, where would it be? Why?
A: I have always wanted to visit Easter Island because the Easter Island Heads mystify me. I used to carve similar faces into wood as a child.
Speaking Information
Benchmarking and Building Performance Standards, Packaged Whole Home Retrofits, energy efficiency program tracking and reporting; clean heating and cooling; local community action