The University of Vermont Health Network - Central Vermont Medical Center (CVMC) includes an acute care medical center, the National Life Cancer Treatment Center, Woodridge Rehabilitation and Nursing, ExpressCare, and 23 medical group practices. CVMC is part of the University of Vermont Health Network, which has more than 4,000 healthcare providers serving Vermont and northern New York residents.
Rising energy costs present a unique challenge for healthcare facilities like CVMC: how to control utility bills without compromising patient care. CVMC is addressing this challenge head-on. Over the past five years, CVMC has effectively engaged hospital executives, departmental staff, and market partners in its Energy Savings Initiative (ESI).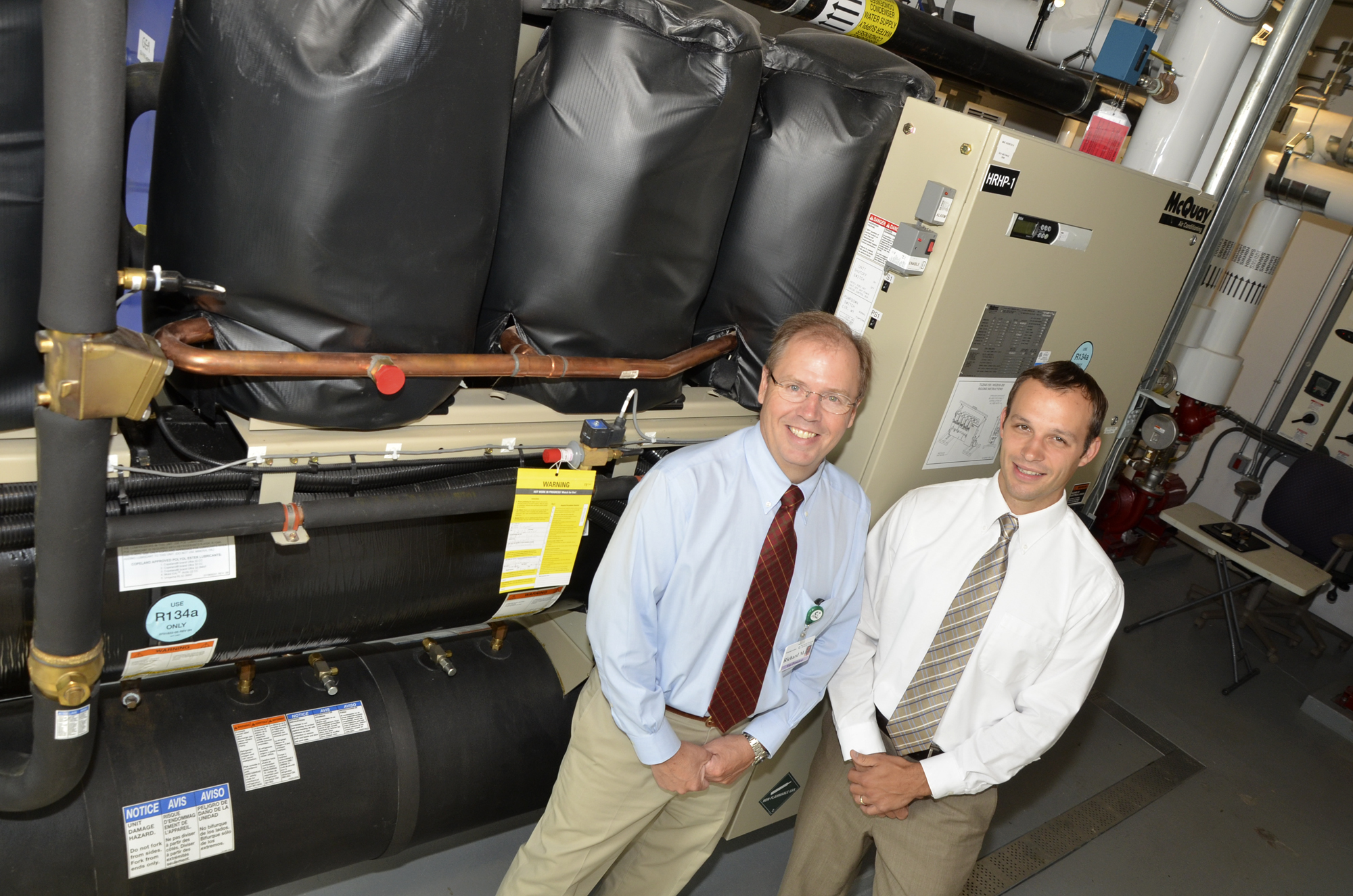 In 2010, this initiative kicked off when CVMC became the first hospital in Vermont to create an energy plan, involving executive-level support and stakeholders from across hospital operations. Far-reaching efficiency measures – involving lighting, air-side HVAC, chilled water, boilers, IT systems, medical equipment, and plug loads—were implemented.
As a result, CVMC has reduced total energy consumption by 26 percent—unprecedented for a Vermont hospital. This includes a 19 percent reduction in annual electricity consumption, and a 29 percent reduction in heating fuel oil consumption over the past five years. On top of that, the hospital is saving more than $440,000 in annual energy costs. CVMC expects to achieve ENERGY STAR designation this year. In fact, the facilities team's motto has become "ENERGY STAR and Beyond."
CVMC's efficiency and conservation efforts include well-established industry practices, such as variable frequency drives and lighting controls. Emerging technologies are also incorporated, including a heat recovery heat pump, occupancy-based controls for operating room suites, Belimo energy valves, and a SkySpark data analytics software package that helps identify efficiency opportunities.
Efficiency is an integral part of CVMC's culture. Hospital employees are encouraged to identify and act upon new opportunities to reduce energy waste. The hospital has developed an Energy Action Plan for possible future projects, which includes steam system improvements and incorporation of renewable energy.
Efficiency Vermont has provided CVMC with project assistance and support, including more than $200,000 in efficiency incentives, prioritizing efficiency projects, monitoring of SkySpark, ongoing benchmarking support, and performance analysis. Efficiency Vermont has also shared presentations with CVMC at several healthcare, engineering, and design conferences.
By becoming a sustainability leader in healthcare, CVMC proves that, with solid planning and stakeholder cooperation, energy efficiency is good medicine for hospitals everywhere.
| | |
| --- | --- |
| Savings | |
| Annual Energy Savings (kwh/yr): | 1,645,740 |
| Annual Fuel Savings (gallons/yr): | 111,930 |
| Total Savings ($): | 442,400 |
| Total Project Cost ($): | 1,136,515 |
| Incentive Dollars ($): | 216,050 |
| Customer Cost ($): | 920,465 |
| Simply Payback (yrs): | 2.1 |