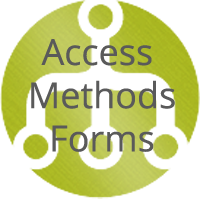 As the Forum region continues to increase its investment in energy efficiency as resource and strategy to meet a range of public policy goals (energy and economic), as well as newly proposed federally mandated regulations for greenhouse gases under US EPA's Clean Air Act 111(d) proposed regulations, the need for understanding and documenting the EM&V practices used by states to support efficiency program savings is as important as ever.
The Forum embarked in 2013 to create a model template that supports greater transparency of program administrator/state EM&V practices used to calculate EE savings via a straightforward, Standardized EM&V methods 'check list.' This type of document is intended to help energy and environmental policy and market players readily understand and compare EM&V approaches used to estimate reported EE program savings to inform their specific needs.
The standardized forms were developed with input from evaluation experts, program administrators, state energy, environmental regulatory staff, state energy offices, and ISO/RTO input, and were adopted by the Forum Steering Committee in July 2014. NEEP will be providing state training on use of these forms during Fall 2014, and for 2015 plans to develop a supporting database to which completed forms can be uploaded and searched or queried by users to readily understand and compare EM&V practices in their state and across states. Such a database will be interfaced with the Forum's Regional Energy Efficiency Database (REED) so as to provide a single platform for accessing EE data and supporting resources to support a range of energy and environmental policies.