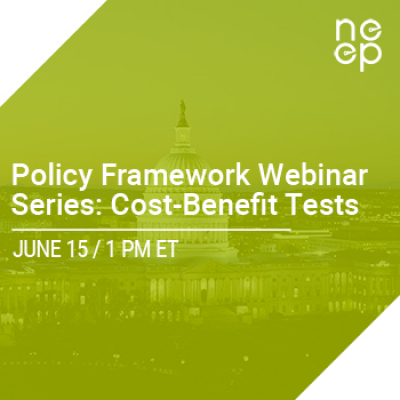 Event Date
Policy Framework Webinar Series: Cost-Benefit Tests
June 15, 2021, 1:00 p.m. ET
Investments in energy efficiency resources that pass a state's cost-benefit test have been determined to benefit customers, utility systems, and society at large. Unfortunately, in most states cost-benefit tests are a barrier to implementing climate change policies because they fail to account for non-energy benefits. Join NEEP to learn how states can design a cost-benefit test that reflects climate and equity goals. The webinar will highlight how California's new energy efficiency portfolio design seeks to overcome the disconnect between energy efficiency programs and climate goals.
View the webinar recording here.
View the webinar transcript here.