Location
Hotel Providence
139 Mathewson Street
Providence, RI 02903
United States
Event Date
2019 Annual Public Meeting: Stellar EM&V
Tuesday, May 21
8:30 a.m. to 4:30 p.m.
Stellar is the new awesome. Stellar evaluation, measurement, and verification supports goals, policies, and programs for the energy efficiency industry in our region, and helps carry us into the future. The goal of this gathering is to bring stakeholders together to share examples of current stellar practices and look towards moonshots – ambitious, exploratory and ground breaking projects.
The meeting will open with the big picture – a panel asking about the elements in the EM&V constellation where energy resilience and building decarbonization are part of our future. A second panel will look at two guiding lights – emerging activities related to cost-effectiveness and loadshapes – that help attendees understand building performance and interactions with the grid. After lunch, we put the telescope on Advanced M&V in two areas: a workshop-style panel to share pilots and other activities, and program and evaluation applications of M&V2.0. And wrapping up, we invite challengers to shoot for the stars – are there new tools, new partnerships, barriers still to overcome in launching the full grid integration of energy efficiency? We hope you'll join us for liftoff!
Draft Early Agenda
Welcome and Introduction
Stellar Start to a Stellar Day
Constellation of the Future: Carbon and Resilience/New Metrics Needed to Chart the Course
Why M&V is important in our grid edge environment? Industry and Policy perspectives

Evaluating policy as well as programs

Meeting Decarbonization Goals in the Northeast

Resilience in Northeast
Speakers:
Nancy Seidman, Regulatory Assistance Project (RAP)
Mackay Miller, National Grid
Robert Stephenson, VEIC
Guiding Lights: Valuing Energy Efficiency Via Loadshapes and Cost-effectiveness
Use Cases for Loadshapes

Time and Space: Non-Wires Alternatives Case Study

New Evaluation Frameworks: Non-Wires Alternatives Case Study
Speakers:
Denis Bergeron, Maine PUC (invited)
Elaina Present, NREL
Natalie Mims, LBNL
Adam Burke, Opinion Dynamics (invited)
Launching Into Space: Advanced M&V for our Region
What We Can Learn from Advanced Metering Infrastructure About Impacts and Program Design

Baselines

M&V 2.0 Pilots

Pay for Performance (P4P)
Speakers:
Pasi Miettinen, Sagewell
Teri Lutz, Michaels Energy
Chris Balbach, PSD
Greg Dierkers, US DOE (invited)
Sam Fernandes, LBNL (invited)
The Future of EM&V: Shooting for the Stars
Dynamic Data

Utilities and regulator perspectives 
Speakers:
Ethan Goldman, OpenEE
Greg Thomas, PSD
Mark Kravatz, Optimal Energy (invited)
Barry Coflan, Schneider Electric (invited)
Brian Buckley, NH Office of Consumer Affairs (invited)
Conclusion: Galaxies Galore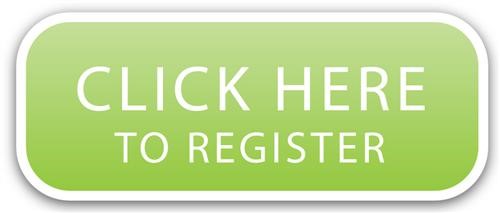 Lodging and transportation
This year, we partner again with travel company TripZero (a Certified B Corp) to offset the carbon footprint created by travels to our event. Attendees can book the Hotel Providence for $199 (compared to $279), and by booking these hotel rooms, we collectively enable TripZero to offset the carbon footprint created by our travel–at no cost to you. Book your room at the Hotel Providence now.
Through the purchase of certified carbon offsets, TripZero funds reforestation and renewable energy projects that remove pollution from the atmosphere. As these projects offset the impact of our travel, they also create lots of benefits for local communities. Learn more here.
Sponsorship Options
From essential coffee breaks to full partner options, you can customize the way you want your organization to be involved in our events this year. Specifically for this EM&V Annual Public Meeting, our brochure (download here) shows available options to sponsor and gain visibility in front of our attendees. If you want to sign up, or have questions, please contact Lucie Carriou, Events Manager.
Are you a NEEP Ally? You get a 20% discount on any sponsorship option! And don't forget to claim your complimentary pass to the event.