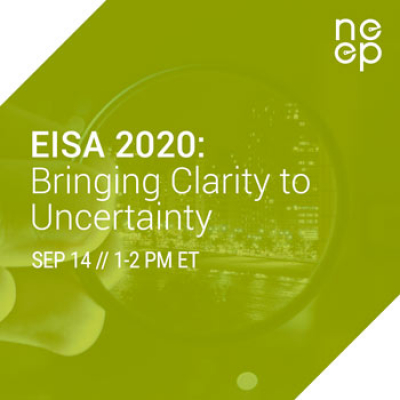 Event Date
Public Webinar on Friday, September 14 - 1:00 to 2:00 p.m.
EISA 2020: Bringing Clarity to Uncertainty
NEEP and the Appliance Standards Awareness Project (ASAP) explored the facts, myths, and unknowns around one of the biggest regulations to rock the efficiency world—the General Service Lighting standard established by EISA (Energy Independence and Security Act). This webinar presented tools to evaluate information from different sources and analyze possible scenarios for lightbulbs in the post-2020 world. We will also share recommendations for program administrators, states, retailers, and manufacturers alike to successfully manage this transition. There will be a robust Q&A so come prepared with your questions.
The slides, including resources and a reference appendix, are available here: