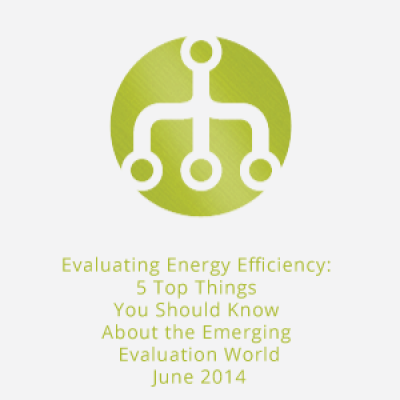 Location
-
-, MA -
United States
Event Date
Join NEEP as we gather a mix of policymakers, program administrators, system planners, federal agencies, and EM&V practitioners to learn about and discuss the evolving world of EM&V.  With all the buzz around streamlining EM&V as the efficiency resource grows, through developments like national EM&V protocols, access to and use of 'big data' and smart meters/devices, and emerging automated M&V tools, it's hard to sort out what's happening on the ground today, what's around the corner, or what's further into the future, and what are some of the key barriers to overcome before we really see the EM&V 2.0 world evolve… 
Welcome & Introductions
What's on the Minds of Policy Makers and System Planners around EM&V? 
As states continue to ramp up their EE investments, the EE resource grows in capacity markets, and air regulators consider incorporating EE into their SIPs, what are policy makers and system planners looking for and need with regard to the EM&V behind reported EE savings?  Hear state energy office, PUC, air agency, and system planner perspectives. 
Moderator: Carol White, National Grid
Tina Halfpenny, MA Division of Energy Resources
Nancy Seidman, MA Department of Environmental Protection (invited)
Eric Winkler, ISO New England
What's in your EM&V Mix?
Building transparency of EM&V practices through standardized evaluation methods reporting is a focus for the Regional EM&V Forum, developed by a range of stakeholders and guided by a Steering Committee of utility commissioners and air quality agency representatives. Come see a preview of the draft EM&V 'food label" equivalent, with an overview of its intended audiences and uses, what these standardized forms will tell us and what they won't...
Arlis Reynolds, Cadmus Group
US DOE's EE Savings Protocols – Why, What, Where and How?


Learn about the latest developments with the US DOE Uniform Methods Project (UMP), and get a flavor of the protocols developed or underway for Gross Savings, Net Savings and Behavioral Program EM&V.  Experts will offer insights on the applicability of various protocols in the northeast region, followed by an interactive discussion that invites audience feedback on the protocols, provides examples of where the protocols are being referenced, and where and why they are not being used. 

Moderator: Michael Li, U.S. Department of Energy
Hossein Haeri, Cadmus Group
David Jacobson, Jacobson Energy
Streamlining EM&V:  Using 'Big Data' and Automated M&V Tools 
What is the role of big data and new and emerging technology in helping improve and make to EM&V practices more efficient, informative and less costly?  Where is the industry today, and where is it heading? Here from experts on the intersection of 'big data' and EM&V, how it can improve EM&V, and the growing role of automated M&V tools and current efforts to develop testing procedures for accuracy of these tools, with discussion on who/how would maintain such testing protocols. This session will include specific examples of emerging automated M&V tools, and their potential use beyond the commercial sector, single site application. Bring you questions, experiences and ideas for this exciting evolving world!
Moderator:  Tom Coughlin, National Grid
Cody Taylor, US DOE Building Technology Office
David Jump, QuEST
The 5th Top Thing to Know
This one will be identified by the audience.  Bring your ideas for what we've missed.