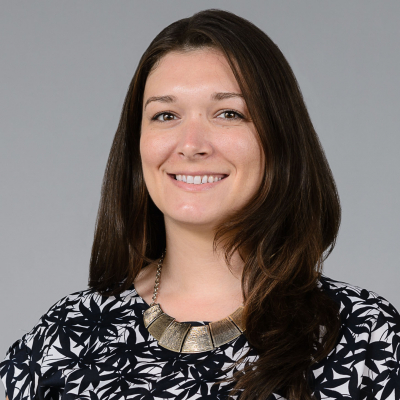 Grants & Contracts Manager
Financial and Administrative Services
Laura De Angelo joined NEEP in September 2009 as the Development Manager, a position she held until 2015 to provide support for fundraising, grant research, writing, and reporting.
In 2015, Laura transitioned to a new role as Grants and Contracts Manager. She is responsible for grant report and contract generation, and maintains procedures for on-time reporting to NEEP's funders as well as for management of external contractors. In addition, she provides support for NEEP's Board of Directors and hiring of interns and full-time staff.
Prior to joining NEEP, she worked for the Encyclopedia of Earth — a project of the National Council for Science and the Environment and Boston University — first as an Editorial Assistant and then as the Managing Editor.
Laura graduated from the Center for Energy and Environmental Studies at Boston University with a Bachelor of Arts (cum laude) in Environmental Policy and Analysis and a Master of Arts in Energy and Environmental Analysis.
Q: If you could invite any three people to dinner, who would they be?
A: Jane Goodall, Anthony Bourdain, My grandfather (who I never met). Though this would bring together my loves for animal advocacy, cooking & travel, and my personal history, I don't know if they would be interested in meeting each other!
Q: If you could spend one week anywhere in the world, where would it be? Why?
A: Southeast Asia, because it's a region I haven't yet explored and I am fascinated by the diversity in people, food, culture, art, and natural wonders.
Q: If you weren't working at NEEP, what other job would you have?
A: Running an animal sanctuary/traveling the world