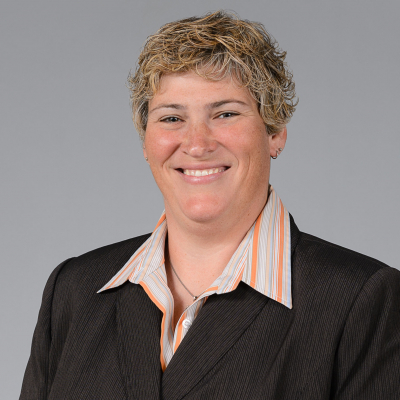 Director of Partner Engagement
Strategic Marketing and Communications
Lisa Cascio joined NEEP in October 2013 as its Public Relations Manager, and currently serves as Director of Partner Engagement. In this role, she is responsible for designing and implementing a comprehensive communications and outreach plan that ensures a positive experience for all NEEP partners. She oversees efforts to bring visibility to NEEP's work to accelerate energy efficiency in homes, buildings, and industry in the Northeast and Mid-Atlantic region. As part of the Strategic Marketing and Communications team, Lisa promotes NEEP's mission and activities across multiple channels, including traditional media, social media, website, public speaking opportunities, and events, with the goal of engaging stakeholders. In addition, Lisa oversees development and fundraising initiatives, ensuring a high level of engagement across partners. Most recently, she serves as co-chair of NEEP's journey to center diversity, equity, inclusion, and justice across all aspects of work.
Lisa has been in the PR industry since 1996, working in college athletics, higher education, and the non-profit sector. Most recently, she was the Director of Marketing and Communications at Susan G. Komen Massachusetts.
Lisa has a B.A. in English from The College of the Holy Cross and an M.A. in Administrative Studies from Boston College. She recently received a certificate in nonprofit management and leadership from the Institute for Nonprofit Practice and Jonathan M. Tisch College of Civic Life at Tufts University.
Q: What book is currently on your nightstand?
A: Not currently on my nightstand, but my favorite book(s) are Invisible Man by Ralph Ellison and Henderson the Rain King by Saul Bellow.
Q: If you could spend one week anywhere in the world, where would it be? Why?
A: Provincetown, at the very tip of Cape Cod. It's my little slice of heaven on earth.
Q: What's something about you that would surprise people?
A: I'm a reiki master.
Contact
Speaking Information
Communications, PR, marketing, relationship building, leadership, branding, positioning