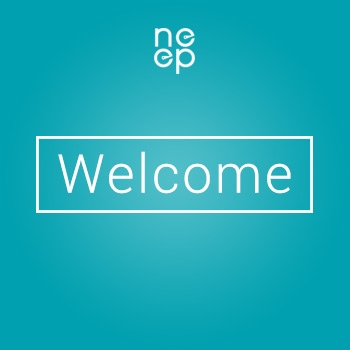 Northeast Energy Efficiency Partnerships is pleased to announce that four leaders in the energy industry – Donnel Baird, Tina Bennett, William Ellis, and Jamal Lewis – have joined the Board of Directors.
"NEEP is excited to welcome these four outstanding individuals to the Board of Directors," said Scott Johnstone, President of NEEP's Board of Directors. "These leaders bring a diverse set of perspectives, experiences, and subject matter proficiency to the NEEP Board. Their expertise will be assets to the organization."
Donnel Baird is founder of BlocPower, a clean tech startup based in New York City. BlocPower develops portfolios of clean energy retrofit opportunities in underserved communities and connects those opportunities to investors seeking social, environmental, and financial returns. In 2021, the company announced a historic partnership with Ithaca, New York to decarbonize all of the city's buildings—the first such project in the United States. Baird has been a political and community organizer and managed a national initiative to leverage American Reinvestment and Recovery Act (ARRA) energy efficiency investments in underserved communities. Baird lives in New Jersey with his wife and son.
Tina Bennett is president and CEO of CMC Energy Services, leading the execution of the company's growth strategy to transition from a regional to national organization while maintaining the company's reputation for operational excellence. Bennett has more than 30 years of leadership experience, previously serving as president and COO of Conservation Services Group (CSG) and holding senior roles at Daymark Energy Advisors, International Power, PG&E National Energy Group, Energy Vision and New England Electric System (National Grid).
William Ellis is Pepco's Maryland Regional Vice President of Governmental and External Affairs and is responsible for engaging in stakeholder relations with state and local officials, community leaders and businesses, consumer and nonprofit organizations within the Pepco Maryland region. In his role, Ellis is uniquely positioned to drive equity within the company, creating increased customer benefits through electrification, renewables, energy efficiency programs, as well as workforce development initiatives. He previously served as Senior Portfolio Manager of Customer Solutions, developing and implementing the strategic vision for increasing solar, marketing, energy efficiency, and demand response programs across Atlantic City Electric, Delmarva Power and Pepco.
Jamal Lewis is an expert on energy and equity policies and an advocate for low-income programs in many states in the NEEP region. He is the Director, Climate, Energy and Health at GHHI, where he supports the organization's efforts to advance its work connecting climate, energy, and health. Lewis works with states and localities around the country to help incorporate best practices into their energy efficiency, climate action, and other healthy housing programs and policies. He has published multiple papers outlining the importance of and pathways to promoting health and social equity by increasing access to and improving the design of programs that advance healthy, energy efficient housing.