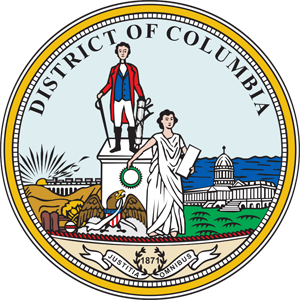 State Policies
The DC Green Building Act of 2006 requires that all non-residential District public buildings, including schools, meet the U.S. Green Building Council's LEED Silver Certification for energy and environmental performance. The DC Clean and Affordable Energy Act of 2008 requires that all publicly owned buildings 10,000 square feet or more, including schools, benchmark and disclose their energy usage on the BuildSmart DC website. This information is being used to identify strategic opportunities for energy audits, retro-commissioning, lighting upgrades, and other energy conservation measures (ECMs).
The District of Columbia's Department of General Services currently has an RFP for a 10MW solar Power Purchase Agreement out for bid which has the potential to equip a significant number of District schools with electricity from solar energy.
Grants and Rebates
DSIRE maintains a comprehensive database of grants and rebates, many of which are applicable to schools. The District of Columbia Sustainable Energy Utility (DCSEU) also offers opportunities for school who strive to reduce their energy usage.
Feature Your High Performance School Design Work
Are you an architect or engineer who has worked on a High Performance School in this state? You can download and fill out our questionnaire and NEEP will use it to complete a case study, highlighting your firm's exemplary work on high performance schools. We use these case studies on our website, webinars, and conference presentations, and often invite architects or engineers to speak about their work in these venues.
For More Information
The High Performance Schools Exchange offers presentations and trainings to design and building professionals as well as school administrators and committees. These are available at no cost and can be scheduled by contacting Carolyn Sarno at csarno@neep.org or at (781) 860-9177 x119 or John Balfe at jbalfe@neep.org or at (781) 860-9177 x109.