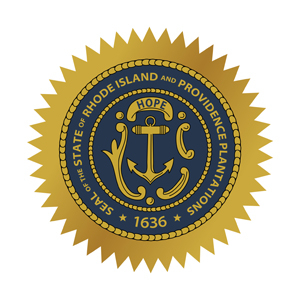 State Policies
The Rhode Island School Building Authority (RI SBA) has adopted the NE-CHPS protocol for all new construction or projects exceeding $500,000.  Participant schools are eligible for financial incentives through school housing aid awards.  High performance schools are eligible to receive up to 4% additional reimbursement funds.  A fact sheet covering RIDE's recent projects can be found here.
RIDE also recently published the Public Schoolhouse Assessment, which presents a survey of building conditions in Rhode Island Schools.
More broadly, the Rhode Island Public Energy Partnership (RIPEP) is creating an inventory of energy consumption in schools, water treatment plants, and other public facilities.  From this inventory, RIPEP will prioritize 100 facilities at which to implement retrofits, reducing each facility's energy usage by 20% on average.
Grants & Rebates
National Grid runs a diverse array of energy efficiency programs in Rhode Island. This includes an incentive for schools and new buildings which can cover 75% of an efficiency upgrade's incremental costs.
DSIRE maintains a database of incentives for Rhode Island, many of which can be applied to schools. See their page for more information.
 High Performance Schools in Rhode Island (List may be incomplete)
Feature Your High Performance School Design Work
Are you an architect or engineer who has worked on a High Performance School in this state?  You can download and fill out our questionnaire and NEEP will use it to complete a case study, highlighting your firm's exemplary work on high performance schools.  We use these case studies on our website, webinars, and conference presentations, and often invite architects or engineers to speak about their work in these venues.
For More Information
The High Performance Schools Exchange offers presentations and trainings to design and building professionals as well as school administrators and committees. These are available at no cost and can be scheduled by contacting Carolyn Sarno at csarno@neep.org or at (781) 860-9177 x119 or John Balfe at jbalfe@neep.org or at (781) 860-9177 x109.