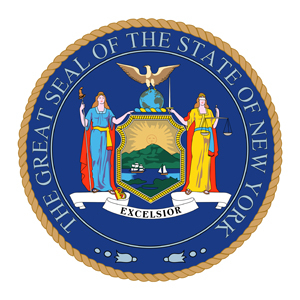 In New York, the Department of Public Service (DPS) approves energy efficiency programs and budgets, which are administered by the utilities and by NYSERDA. In June 2008, the DPS established an Energy Efficiency Portfolio Standard (EEPS) with the goal of reducing electricity usage by 15% statewide by 2015. It further created a statewide Evaluation Advisory Group (EAG) with representation from about 20 parties was established to advise the Commission and Staff on critical evaluation issues. The state's EEPS evaluation activities can be viewed at the DPS EEPS Evaluation webpage
In 2014, the NY DPS merged the Evaluation Advisory Group and the Implementation Advisory Group into a single E2 Working Group, and has launched its Revised Energy Vision (REV) which during 2014 will entail developing a largely new infrastructure for the state to meet its energy, environmental and economic goals via its Clean Energy Fund with a focus on building a green economy. In September 2014, the Clean Energy Fund was proposed. The CEF will work with REV to make sure the market is ready to provide the services REV offers.
NYPA and PSEG-Long Island participate in and coordinate with E2 Working Group evaluation efforts, but are not regulated by the NY PSC.
Additional Resources
NYSERDA Reports & Studies page
Forum's Repository of State & Topical EM&V Studies
NEEP's Energy Efficiency Policy in New York
State Documents and Key Info- New York
Last updated: 8/13/15