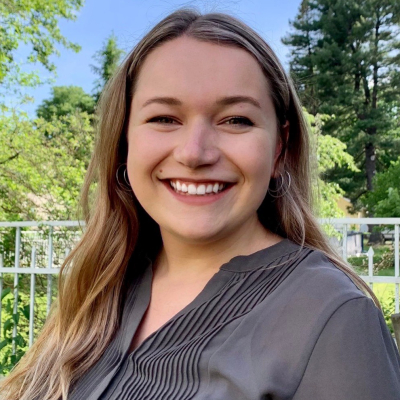 Associate, Technology Market Transformation
High Efficiency Products
Tara McElhinney joined NEEP the fall of 2022 as Technology & Market Solutions Associate. In this role, she works collaboratively with industry, utilities, states, and federal agencies to accelerate the regional market adoption of energy efficient, low-carbon building technologies and practices. She contributes to regional initiatives including heating electrification, grid-interactive homes and buildings, and advanced window solutions.
Prior to joining NEEP, Tara explored both the government and startup sides of building decarbonization, interning at NYSERDA and COI Energy. In these positions, she worked on several different initiatives and assisted with stakeholder engagement, research, market research, collateral creation, and strategic partnerships. Tara also worked with the United States Forest Service and UMass Amherst on forestry and conservation land management, and has always been passionate about finding holistic solutions to environmental and social issues.
Tara is currently enrolled in a dual degree program at Bard College for Sustainability, pursuing an MS in Environmental Policy and MBA in Sustainability. She graduated from UMass Amherst in 2019 with a BS in Natural Resources Conservation and a specialty in wildlife ecology.
Q: What is your favorite thing about NEEP?
A: The mission, vision, and all the inspiring people working towards it together. I love that NEEP uses collaboration to work toward a better world.
Q: Name one thing you cannot live without
A: My Spotify! You can always find me with music on in the background or taking a walk with a good podcast.
Q: What book is currently on your nightstand?
A: The books in my rotation right now are The Wheel of Time series (I'm on 4 out of 16) and the Circular Economy Handbook.
Speaking Information
Building decarbonization, energy equity & climate justice, climate tech, circular economy, corporate sustainability strategy