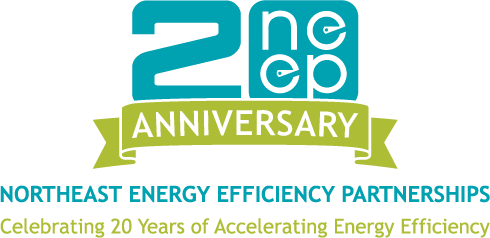 The Northeast Energy Efficiency Summit is the region's premier event that brings together thought leaders to take energy efficiency to the next level.  NEEP's Summit attracted this year 250 energy efficiency stakeholders, including high-profile policy leaders - public utility commissioners, environmental regulators, state legislators, state officials, and community leaders as well as energy efficiency service and product providers, program administrators, and advocates who are instrumental in keeping the Northeast-Mid-Atlantic region a nationally recognized energy efficiency  leader.
Now in its 11th year, the 2016 Summit took place at the historic Omni Mount Washington Resort where we discussed Next Generation Energy Efficiency, celebrateed NEEP's 20th anniversary and recognized the 2016 Business Leaders from across the region. 
See below the links to our speakers' presentations. 
Monday, June 13

 

Why it Matters for the Region to Continue to Make Energy Efficiency a Top Priority  – Climate, Economy, Reliability

Diane Duva, ‎Office Director, CT Department of Energy and Environmental Protection

Next Generation Efficiency – What, Why & Key Trends

 

Concurrent Topical Roundtables - Session 1

THE EFFICIENT HOMES OF THE FUTURE

Moderator: Claire Miziolek, NEEP

Jonathan Cohen, Department of Energy (discussant)
Brad Piper, Lockheed Martin & NYSERDA (discussant)

FINANCIAL SOLUTIONS THAT HAVE TRACTION 

Moderator: Peter Adamczyk, VEIC

Dave Carey, HBC
Maria Fields, Joule Associates
Alex Hill, Dunsky Energy Consulting

TRAVERSING THE MUNICIPAL ENERGY LANDSCAPE: SOLUTIONS AND STRATEGIES FOR SUCCESS

Moderators:  Darren Port, NEEP and John Balfe, NEEP

 

Concurrent Topical Roundtables - Session 2

CUSTOMER ENGAGEMENT, ENERGY MANAGEMENT AND IT GEEKS: EMERGING C&I SECTOR SOLUTIONS

Moderator: Dave Lis, NEEP

MAKING THE INVISIBLE VISIBLE: VALUING HOME ENERGY EFFICIENCY

Moderator: Charlie Taylor, NEEP

Scaling the peak: Integrating Efficiency & Distributed Energy Resources 

Moderator: Brian Buckley, NEEP

Eric Winkler, ISO New England (discussant)

 

Late Afternoon Sessions

THE NEEP OLYMPICS

Moderator: Claire Miziolek, NEEP

 

New Hampshire Business Leaders Roundtable

Moderator: Sam Evans Brown, NH NPR

David Lis, NEEP
Mark Bailey, BAE Systems
Lisa Berghaus, Monadnock Paper Mills
John Fischer, Environamics LLC
Carmen Lorentz, State of New Hampshire
Craig Trottier, Eversource

 

Celebratory Dinner:  Business Leaders Recognition Awards & NEEP's 20th Anniversary 

Welcome Comments: Commissioner Robert Scott, New Hampshire Public Utilities Commission, NEEP Summit Chair

Energy Efficiency is Fueling Business Success and Sustainable Economic Development in the Northeast-Mid-Atlantic Region

Kathleen Hogan, US DOE Assistant Deputy Secretary for Energy Efficiency

 

Tuesday, June 14

 

A Bold Vision for Energy Efficiency the Next 10 Years  

Steve Nadel, Executive Director, ACEEE & NEEP Board Member 

Rob Pratt, President of International Institute for Energy Conservation (IIEC)

 

Next Gen: Inspiring Examples of the Future Now

Moderator:  Kathleen Hogan, Deputy Assistant Secretary for Energy Efficiency, US DOE

Taylor Caswell, NH CDFA, Executive Director 

​ Taylor Caswell Power Talk.pdf

Bradford Swing, City of Boston, Director of Energy Policy and Programs

​ Bradford Swing Power Talk.pdf

Darren Springer, Vermont Governor's Office, Chief of Staff

​ Darren Springer Power Talk.pdf

Philip Barton, Schneider Electric, Director NAM Microgrid Business

​​ Philip Barton Power Talk.pdf

 

NEEP 20th Anniversary Video

 

Power Talks and Hosted Discussion - Breaking Through the Public Policy Barriers to Integrated Energy Efficiency

Moderator: Jim O'Reilly, Director of Public Policy, NEEP

Dian Grueneich, Precourt Energy Efficiency Center, Stanford University

​ Dian Grueneich Power Talk.pdf

Donald M. Kreis, New Hampshire Consumer Advocate

​ Don Kreis Power Talk.pdf

Karl R. Rábago, PACE Energy & Climate Center 

​ Karl Rabago Power Talk.pdf