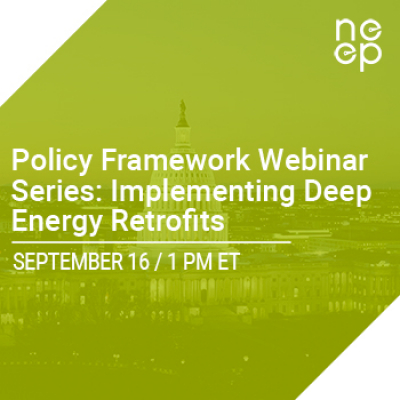 Event Date
States are identifying deep energy efficiency retrofits as a key step to implement cost-effective climate and energy policy. These programs deliver benefits to both the grid and residents, including drastically lowering energy use, decarbonizing the energy supply, lowering energy bills, and improving the comfort, air quality, and durability of residents' homes. Despite recognizing these benefits, states are trying to determine how to deploy these programs on a statewide scale to achieve these goals. This webinar will examine how states can create statewide deep energy efficiency retrofit programs that are accessible, incorporate state energy and climate goals, and grow the clean energy workforce.
Join us for an overview of best practices around implementation and learn about the Triangle J Partners in Home Preservation Program in North Carolina and the Zero Energy Now Project in Vermont.
View a recording of the webinar here.