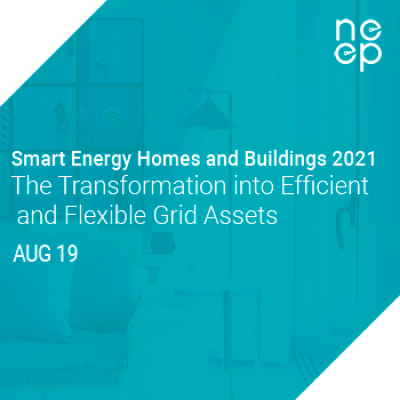 Date events
Smart Energy Homes and Buildings 2021
The Transformation into Efficient and Flexible Grid Assets
The vision of a future where buildings operate dynamically with the grid to make electricity more affordable and provide multiple benefits for building occupants, customers, and utilities isn't so far off. In fact, the concept is here now, poised for growth, and critical to meeting building decarbonization and carbon reduction goals across the Northeast region. Smart Energy Homes and Buildings 2021 will explore current policies, programs, and technologies that are successfully supporting the development of smart energy homes and buildings. The event will also address how Northeast states can continue to advance smart energy homes and buildings as a component of state building decarbonization strategies. Key stakeholders include federal program representatives, energy efficiency program administrators, implementation experts, research and development professionals, manufacturers, and facility managers.
Agenda
Time
Sessions
1:00 p.m.
Opening Remarks
1:10 p.m

Session 1 - Entering a New Decade of Smart Homes and Buildings

Michael Gevelber, BU
Andy Satchwell, LBNL
Ansul Rajgharia, Schneider Electric
Kitty Wang, Energy Solutions
Rebecca Tepper, Massachusetts Attorney General's Office

2:10 p.m.
15 Minute Break
2:25 p.m.

Session 2 - Smart Energy Home and Building Optimization

Lauren Morlino, VEIC
Paul Wassink, National Grid
Bradley Piper, TRC Companies

3:25 p.m.

Session 3 - Short Takes - Opportunities for Smart Energy Homes and Buildings

Jesse Lewis, Distributor Corporation of New England

4:05 p.m.
Closing
Ticket Prices
Standard

Government and Non-Profit

$39
$29
NEEP is committed to creating events and programming that are accessible to all. To uphold our intention to promote diversity, inclusion, and equity in all we do, we also have a pay what you can (PWYC) option. For more information, please contact Jess Augat.
For information about sponsorship opportunities, please contact Industry Relations & Event Manager Jessica Augat.