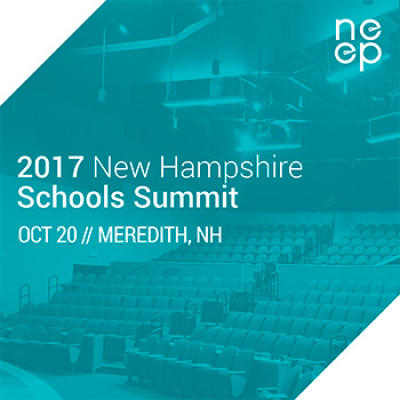 Location
Inter-Lakes High School
1 Laker Lane
Meredith, NH 03253
United States
Event Date
A Pathway to High Performance Schools for Every Community 
Event Follow-up Survey and Links to Presentations:
Thank you to all attendees, sponsors and exhibitors for a successful event. We look forward to collaborating on future projects.
Below are the presentations from the event:
Schools are the center of any community. Whether you are building a new school, renovating an existing school, or tackling that low-hanging fruit project, facility improvements have numerous benefits to students, staff, and other community members. NEEP and the New Hampshire Department of Education are partnering for the 2017 New Hampshire Schools Summit to educate stakeholders about the importance of including high performance attributes in the school environment. 
Schools built to a high performance standard focus on improved indoor air quality, natural lighting, and ongoing operations and maintenance. These features lead to better learning outcomes, improved occupant health, and financial savings for school districts. From funding to emerging technologies, the 2017 New Hampshire Schools Summit will dive into the many topical areas that can turn a high performance school into a reality for your community. 
On October 20 at Inter-Lakes School District, join school business officials, facility managers, architects, engineers, and others for an informative day focused on strategies for the development of a high performance school project in your community.  
This event is AIA CES Approved.
Sponsorship and exhibitor opportunities are available for this event. For more information,
contact 
Lucie Carriou
 and download our sponsorship brochure:
Do you need hotel accommodations?
NEEP has reserved a block of rooms at Mill Falls at the Lake in Meredith, NH for a special rate of $140. Reservations can be made by phone at 1-800-622-6455 or via the website
www.millfalls.com
. When making a reservation attendees must identify themselves as participants of NEEP to ensure they receive the correct rate and group placement. Attendees booking online will need to enter the special GROUP CODE of 2113P0 (note: the last character is a zero). Reservations are only available for the night of Thursday, October 19th and are limited so please book your room ASAP.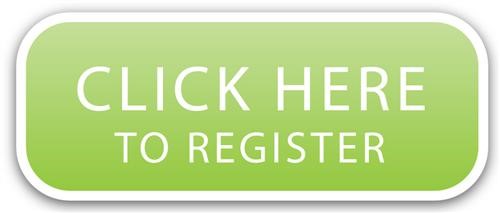 Agenda

8:00 - 9:00 am
Registration and Breakfast with Exhibitors
9:00 - 9:15 am
Welcome Address and Keynote
9:15 - 10:15 am
Saving on Your Energy Bills

Schools spend A LOT of money on energy. In-fact, it's second only to personnel costs. Improving building energy performance can ease tight school budgets and lead to numerous other benefits, such as reduced absentee rates. The first step is understanding how much energy is being consumed through the process of benchmarking. Then, the information collected can be used to illuminate a path forward for investment in projects with multiple benefits. This session will highlight how and why buildings should be benchmarked, as well as new technologies being installed in schools to reduce energy costs and improve the learning environment.  

Speakers: Paul Leveille, Resilient Buildings Group; Jane Forston, Monadnock Regional School District; David LaPointe, Monadnock, Regional School District; Chin Lin, HMFH Architects

10:15 - 10:45 am
Exhibitor Product Showcase

On stage in front of all attendees, exhibiting companies will have two minutes (or less) to highlight why their product or service helps to provide a healthy, energy efficient learning environment.

10:45 - 11:15 am
Networking Break

Take a break, grab some coffee, and chat with exhibitors to find the right product or service for your school.

11:15 am - 12:15 pm
Paying for School Energy Improvement Projects

Navigating the complex world of funding for your next school improvement project can be a daunting task. This session will seek to alleviate some of the stress by providing pathways – such as utility incentives, power purchase agreements, and other financing mechanisms – to get the "greenlight" for your project

Speakers: Joseph Van Gombos, NHSaves; Scott Maslansky, NH Community Development Finance Authority; Clayton Mitchell, University of New Hampshire

12:15 - 12:30 pm
Exhibitor Product Showcase

On stage in front of all attendees, exhibiting companies will have two minutes (or less) to highlight why their product or service helps to provide a healthy, high performance school environment.

12:30 - 1:30 pm
Lunch with Exhibitors

A throwback to your high school days - enjoy lunch in the cafeteria and take some time to visit with our exhibitors and project showcase boards to see real-life case studies of high performance buildings.

1:30 - 1:45 pm
High Performance Case Study: Wells, Maine


Learn about the high performance features that were incorporated in the Wells, Maine project from the architects who designed the building.

Speaker: Ron Lamarre, Lavallee Brensinger Architects

1:45 - 2:15 pm

US Department of Energy Updates and Resources

The United States Department of Energy has developed a number of resources related to improving energy efficiency in schools. This session will highlight some of the most relevant and useful tools that DOE has developed specific to schools.

Speaker: Crystal McDonald, US Department of Energy

2:15 - 3:30 pm
High Performance Case Study and Tour

Stick around in the afternoon to hear how Inter-Lakes Schol District took a phased approach to convert its facilities into a high performance environment. Members of the project team will discuss their successful approach to making big changes in their schools. The facility manager will then lead a tour of the high performance features of the high school.

Speakers: Trish Temperino, Inter-Lakes School District; Chris Wald, Inter-Lakes School District; Joe Lajewski, NHSaves; Mark Billings, Inter-Lakes School District
2017 NH Schools Summit Exhibitors

The Garland Company

Energy Efficient Investments (EEI)

Froling Energy

Filter Sales and Service

Clean-O-Rama

Flow Tech (AIRCUITY)

RPF Environmental

Hillyard

RAB Lighting

Sika Sarnafil Roofing & Waterproofing

Ventacity Systems

 

Willco Sales and Service, Inc.

 

LEDVANCE

Eckman Construction

Conservation Solutions

North Branch Construction

Daikin

New England Commercial Solar Services

Trane

Honeywell

Fujitsu

Window Film Depot

Fidelux

ASD Lighting

Mitsubishi

Trumbull Campbell

Virco

 
2017 NH Schools Summit Poster Boards

Banwell Architects

Eckman Construction Co.

North Branch Construction

Resilient Buildings Group
 
 
2017 NH Schools Summit Partners