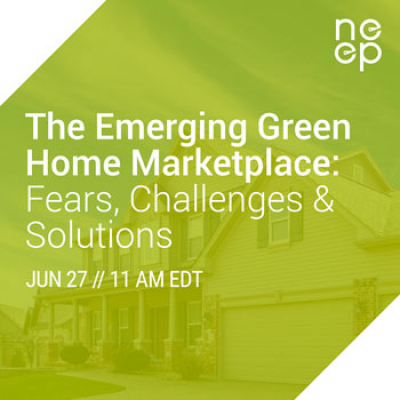 Event Date
Watch the full webinar recording here.
Join NEEP and our guest speaker Craig Foley, Realtor, LEED Green Associate, for a free public webinar from 11:00 a.m. to 12:00 p.m.
The real estate market often struggles with what to do with green home data and how to value energy efficient homes, even though a growing number of home buyers are interested in accessing this kind of data and knowledge. This information, even if it is available, is often hard to find. Currently, NEEP and other stakeholders are working on a project that is working to automatically populate MLS listings with energy information about a home. HELIX, or the Home Energy Labeling Information eXchange, will make gathering and using this information easy for real estate professionals, assessors, homebuyers and sellers, and others in the real estate market.
During this webinar, you will learn how HELIX works, how it can benefit real estate agents, appraisers, homebuyers, sellers, and MLS, and how you can support the project.