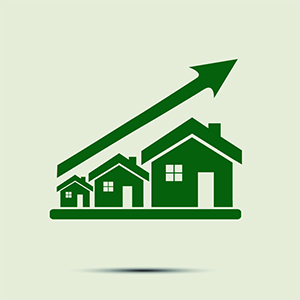 In the modern real estate market, buyers and renters can sort and filter listings of potential buildings for myriad characteristics. However, energy efficiency and other energy features are rarely among these. The value of energy efficiency in homes, offices, and other buildings has historically not been effectively communicated between property owner, real estate broker, appraiser, lender, and buyer. This is due, in large part, to a lack of consistent tools to facilitate this exchange. In recent years, considerable advances have been made to streamline this process, enable accurate valuation of building energy efficiency in real estate transactions, and make energy efficiency visible.
NEEP provides real estate agents across the Northeast with resources and trainings to help expand the value and disclosure of energy efficiency attributes in real estate listings.
The National Association of Realtors (NAR) released a REALTORS® and Sustainability Report after surveying its members on sustainability issues facing the real estate industry. Some of the report's key highlights are:
69 percent of agents said that energy efficiency promotion in listings was very or somewhat valuable
51 percent of agents report that consumers are somewhat interested and very interested in energy efficiency
41 percent of respondents reported that their MLS has green data fields, compared to 14 percent who did not
Fields were used to promote green features (36 percent), energy data (26 percent), and certifications (14 percent)
A comfortable living space (66 percent) and operating costs (25 percent) were among the most valued for clients
Green Real Estate Resources:
NEEP supports this "greening" of the real estate market by providing resources for on-the-ground real estate professionals tailored to the needs of the Northeast and Mid-Atlantic residential and commercial real estate markets.
Home Buyer Energy Efficiency Checklist
Renter's Guide: Creating Lower Cost, Energy Efficient Apartments and Homes
Home Energy Labeling Information eXchange (HELIX): NEEP leads a team in the creation of a database enabling automatic population of "green" data fields in Multiple Listing Services (MLS) in the northeast when information from energy rating programs like DOE's Home Energy Score is available.
HELIX Marketing Video
For information about the policies and programs supporting the transparent valuation of building energy efficiency in our region, please see our Energy Rating page. 
Industry Resources & Reports: