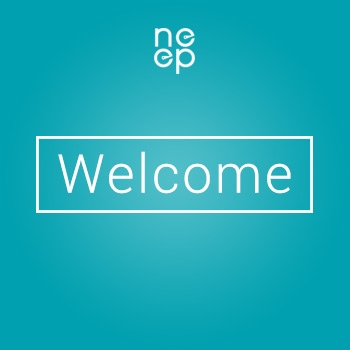 Organization adds first-ever Deputy Director
Lexington, MA November 21, 2017 – Northeast Energy Efficiency Partnerships (NEEP), a non-profit that accelerates energy efficiency in the Northeast and Mid-Atlantic states as a core clean energy strategy to build an affordable, sustainable, and resilient regional energy system, announces two new staff members. Denise Rouleau joins NEEP as Deputy Director while Giselle Procaccianti joins as Technology & Market Solutions Manager for the commercial and industrial sectors.
"NEEP is excited to welcome Denise and Giselle to our staff," said NEEP Executive Director Sue Coakley. "They each bring experience and talent that will assist us in moving our new agenda forward. We look forward to having them join our team."
NEEP is one of six Regional Energy Efficiency Organizations (REEOs) funded, in part, by U.S. Department of Energy as well as foundations, industry, and state partnerships to advance innovation and best practices in state and local efficiency policies and programs and to drive long-term market transformation. Our long-term goal is to assist the Northeast and Mid-Atlantic Region to reduce carbon emissions 80 percent by 2050.
Denise Rouleau has been involved with and assisted NEEP's work for nearly 20 years. As Deputy Director, she will oversee internal activities associated with planning, organizing, funding, marketing, and delivering NEEP's solutions to advance the organization's mission. This includes supporting customer relations and regional partnerships to accelerate advanced efficiency solutions on a regional scale.
Denise comes to NEEP as a well-regarded clean energy professional with a track record of developing and driving successful national, regional, and local energy efficiency programs and initiatives. Prior to NEEP, she managed her own consulting practice in energy efficiency, demand response, program and market evaluation, analysis, and training. Her career also includes serving as a manager for clean energy EM&V at TetraTech and as the commercial sector division manager for the Consortium for Energy Efficiency for 10 years.
Denise began her clean energy career as a program manager for the ENERGY STAR Buildings Program in 1995-97. She holds a Master of Environmental Policy from Tufts University and a Bachelor of Science degree in Administration of Law and Justice from the University of Massachusetts at Lowell. She is a LEED Accredited professional with the U.S. Green Building Council, and certified as a Project Management Professional, Lean Six Sigma Green Belt, and in the Agile/Scrum Methodology.
Giselle Procaccianti is the Commercial and Industrial (C&I) Energy Efficiency Program Manager. She focuses on the development, implementation, and tracking of regional strategies to accelerate the adoption of energy efficiency in the C&I sector.
Giselle is an accomplished professional with over 10 years of experience in energy management, stakeholder engagement, strategy planning, research, and analysis. Most recently, she served as an energy program manager at Draper, serving commercial and industrial clients across the country with energy solutions including collaborations with utilities, government agencies, energy efficiency advocacy groups, and energy technology companies.
Prior to that, Giselle served as the first Director of Energy, Technology, and Management at the Massachusetts Department of Transportation where she established an impactful energy program for that agency, building on her prior successful work there as an environmental engineer. Giselle holds a Bachelor of Science degree in Environmental Physics and Analytical Chemistry and a Master's degree in Environmental Engineering from the University of the West Indies. She holds certifications in Performance Management (Institute of Performance Management), Energy Management (Association of Energy Engineers) and Data Analysis (Microsoft).