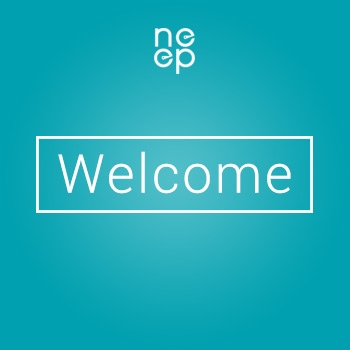 Experts in clean energy join Board leadership team
Lexington, MA – Northeast Energy Efficiency Partnerships (NEEP), a non-profit that accelerates energy efficiency in the Northeast and Mid-Atlantic states as a core clean energy strategy to build an affordable, sustainable, and resilient regional energy system, announces two additions to its Board of Directors. Joining the organization's current board are: Janet Joseph, senior vice president for Strategy and Market Development at the New York State Energy Research and Development Authority (NYSERDA), and Eric Dubin, senior director of Utilities and Performance Construction at Mitsubishi Electric Cooling & Heating. They will participate in their first board meeting in the spring of 2018.
"We welcome Janet and Eric to the NEEP Board. They bring passion for NEEP's mission to accelerate advanced efficiency solutions on a regional scale, along with unique and important perspectives to achieve that," said Board President Scott Johnstone.
"Both Janet and Eric are experienced in creating public-private partnerships to advance efficiency as a cornerstone of the clean energy transition that our region is leading. Janet brings a first-hand view of the amazing innovation from New York's Reforming the Energy Vision initiative, while Eric brings broad industry knowledge and relationships essential to keep the Northeast on the cutting edge of advanced solutions in today's rapidly changing energy landscape," Johnstone added.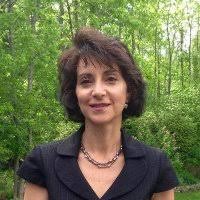 Janet Joseph was appointed to her current role at NYSERDA, a public benefit corporation that advances innovative energy solutions to improve New York's economy and environment, this past September. She leads market development portfolio activities, designing and implementing interventions that accelerate the scale and penetration of on-site, behind-the-meter energy efficiency and clean energy solutions in the commercial, industrial, government, multifamily, and single-family residential sectors.
Janet has held technical and leadership positions at NYSERDA for more than 25 years. Prior to her time at NYSERDA, she was a research scientist at Battelle Pacific Northwest National Laboratory working on a range of energy and environmental technology and policy issues. She also worked as an environmental management consultant for Booz Allen Hamilton in Washington, D.C.
Janet currently serves on several boards of clean energy organizations and was honored with the 2015 Public Service Excellence Award from the State Academy for Public Administration. Additionally, she was voted as one of the top ten clean tech leaders in New York by Breaking Energy. Janet holds a bachelor's degree in chemistry from the State University of New York at Oneonta and a master's degree in environmental chemistry from the University of Maryland.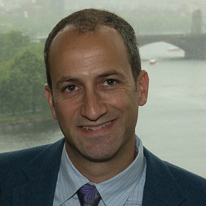 Eric Dubin is the senior director of Utilities and Performance Construction at Mitsubishi Electric Cooling & Heating (Mitsubishi Electric), where he has worked since 2011. In his role, he leads a national team of utility program managers who work with the nation's electric utilities to create and communicate beneficial air source heat pump policies. The team works with states, municipalities, and efficiency organizations in order to train, educate and bring awareness to the growing heat pump sector. Eric also leads a group of performance construction and building science experts whose main functions are to train builders and remodelers in the benefits of high-performance home electrification, utilizing air source heat pumps. Eric has been working at the forefront of energy efficiency and carbon reduction policy as it relates to the electrification of residential and commercial buildings.
Prior to joining Mitsubishi Electric, Eric worked for 15 years in a variety of energy efficiency, engineering, sales and project management roles at National Grid. He also worked as director of government and regulatory affairs at Climate Energy-, working to develop federal and state policies for combined heat and power, such as the ability to net meter CHP.
Eric earned a bachelor's degree in civil and environmental engineering from the University of Massachusetts, Amherst, and a master of business administration from Boston University. He is active in education and policy development across the country and currently serves on NEEP's Cold Climate Air Source Heat Pump (ASHP) Advisory Council.