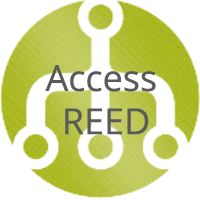 REED is a product of the Regional Evaluation Measurement & Verification (EM&V) Forum that is based on the Forum's Common Statewide Energy Efficiency Reporting Guidelines, which were adopted by the Forum Steering Committee in 2010. REED serves as a regional platform for the consistent reporting of Northeast and Mid-Atlantic electric and gas energy efficiency programs.
Currently, REED contains program level data for the following ten states: Connecticut, Delaware, the District of Columbia, Maine, Maryland, Massachusetts, New Hampshire, New York, Rhode Island, and Vermont. The database contains the following information:
Annual & Lifetime Energy Savings
Peak Demand Savings
Avoided Air Emissions 
Program Expenditures 
Job Creation Impacts
Cost of Saved Energy 
Program Funding Sources 
Supporting Information
Cost Effectiveness Screening - In Development 
REED data is updated annually and is presented in report formats, which can be viewed by clicking the 'Reports' tab or by using the button below. For further assistance in navigating REED, please see the 'Instructions' tab. REED data can be used to inform state and regional policies, state benchmarking, and for other research and analysis purposes. For examples of how NEEP has used REED, please visit the 'REED Resources' page. 
Visit REED today by clicking the 'Access REED' button in the upper left of this page!