By Natalie Hildt Treat | Mon, December 21, 15
The industrial sector represents more than 40 percent of total energy use in the buildings sector, spending more than $20 billion annually in the Northeast/Mid-Atlantic region alone. Industrial efficiency programs have some of the lowest cost of saved energy, meeting demand for as little as 3 ¢/kwh. Yet it is estimated that only 46 percent of industrial facilities engage in energy efficiency programs — leaving a substantial untapped potential on the table.
By Jim OReilly | Wed, March 13, 13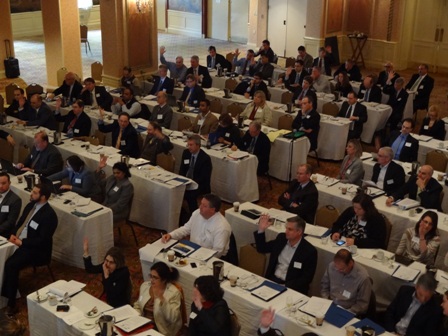 To help set the table for the U.S. DOE and NEEP co-hosted dialogue on advancing industrial energy efficiency and CHP, NEEP's Sue Coakley is moderating a discussion on 'Opportunities and Successes.' She started this dialogue by showing a video from NEEP's 2012 Energy Efficiency Summit in Stamford, Conn.
Subscribe to industrial efficiency