By Kevin Rose | Mon, February 17, 14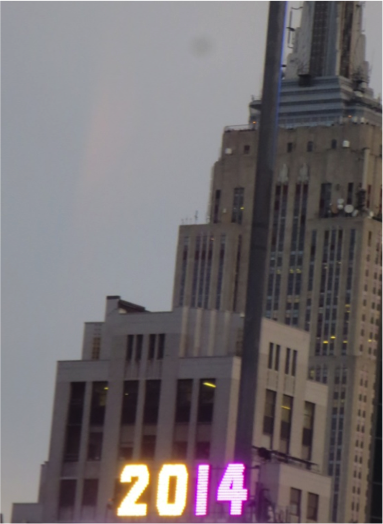 Unlike automobiles, appliances, or other consumer devices, buildings constructed today will still have an impact on U.S. energy use 50 to 100 years from now— if not longer. Building energy codes improve the energy efficiency of the built environment by setting minimum efficiency requirements for new and renovated buildings. In addition to lowering energy bills, energy codes reduce the demand for new energy generation capacity, thereby limiting air pollution and greenhouse gas emissions. Advancing these codes over time to make them more energy efficient, as well as easier to enforce and comply with, is one of the most cost-effective strategies for decreasing energy use over the life of the building. As energy efficiency requirements in the code are continually enhanced, zero net energy buildings (ZNEBs), or buildings that can produce as much energy as they consume, can become the recognized standard of new construction.

State-by-state energy code outlook:
This year, NEEP expects four of the twelve states/jurisdictions in our region to update their building energy codes. These states—Delaware, Washington, D.C., New York, and Vermont— will all be adopting the 2012 International Energy Conservation Code (IECC), the most recently published version of the national model energy code. We also anticipate that four — D.C., Massachusetts, Rhode Island, and Vermont—will pursue the development and/or adoption of a "stretch" energy code, a supplement to the base energy code that provides an additional 15 - 20 percent boost in building energy efficiency.

D.C.: The 2013 D.C. Construction Codes Supplement, which includes the 2012 IECC (with some weakening amendments), is currently awaiting Council vote. This Supplement also includes D.C.'s first Green Construction Code, a stretch code that will apply to all commercial projects greater than 10,000 ft2 and all multi-family residential construction of four or more stories.

Del.: After holding a public hearing in January, Delaware's Department of Natural Resources and Conservation is currently assessing public comments on its proposed 2012 IECC adoption and amendments. NEEP expects Delaware to finalize its adoption process within the next couple months.

N.Y.: New York has split its 2012 IECC adoption into two separate efforts to expedite the energy code update for commercial buildings. The New York Department of State is currently developing the new commercial code and projects an effective date of mid-2014, with the residential code update perhaps being completed in late 2014.

Mass.: Massachusetts, the first state in the region to develop a stretch code, is now tasked with updating its stretch code after adopting the 2012 IECC last July (the existing stretch code is roughly equivalent to the 2012 IECC). Massachusetts will also begin formulating an energy code utility claimed savings framework similar to Rhode Island's this year.

R.I.: After adopting the 2012 IECC last year, Rhode Island — in partnership with National Grid — has embarked upon an extensive code compliance enhancement effort, including classroom and field trainings and a circuit rider service. Rhode Island leads the region as the only state in which a utility can claim savings that can be attributed to its code compliance activities. Additionally, Rhode Island recently completed its commercial stretch code — an amended version of the 2012 International Green Construction Code (IgCC) — and will begin developing a voluntary residential stretch code this year.

Vt.: Vermont is currently developing its 2014 Residential and Commercial Building Energy Standards (RBES and CBES), which will be a hybrid of the 2012 and 2015 IECCs (see below) and are expected to be completed by this summer. Also, after passing Act 89 last June, Vermont is currently developing its first residential and commercial stretch energy codes.


National energy code outlook:
2015 IECC: Despite the name, the next version of the national model energy code, the 2015 IECC, was finalized at the end of 2013 and will be published in spring 2014. Some of NEEP's states, such as New Hampshire, New Jersey, and perhaps Pennsylvania, will likely bypass the 2012 IECC in favor of the 2015 IECC, though none of these adoptions are expected this year.

2015 IgCC: Code change proposals are currently being developed for the 2015 IgCC, which will be finalized in October. For more information, see our Building Energy Codes webpage, which tracks energy code updates, trainings, and other happenings in the region. In addition, NEEP's Model Progressive Building Energy Codes Policy provides policy recommendations and best practices for energy code adoption and compliance, including stretch codes.