By neepenergy | Tue, June 7, 11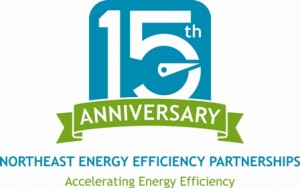 Watch video case studies of each of the Business Leaders here.
We are very pleased to be honoring 12 outstanding businesses from around the region as
Northeast Business Leaders for Energy Efficiency
.  Together, these organizations have achieved a cumulative
annual cost savings of over $3.3 million by investing in energy efficiency measures
. In its 6th year, the Business Leaders program highlights how the significant savings that these organizations have achieved impact the region on a much larger scale.  The more energy we save the more we keep energy costs down across the region. The Business Leaders program demonstrates the phenomenal benefits of energy efficiency to an organization's bottom line and shows the value of collaborating with energy efficiency programs to achieve those benefits. Through the Business Leaders program we also aim to  illustrate to policy makers and other businesses the important role of energy efficiency in reaching economic and environmental goals for the Northeast. This year's Business Leaders span the entire Northeast and include manufacturers, retailers, educators, and other regional and global businesses.  For a full list of companies being honored, visit our
website
. Not able to make it to the Summit in RI?  Follow the conversations online on
Facebook
,
Twitter
, and
LinkedIn
.