By neepenergy | Tue, May 15, 12
By Seth Bauer VP,
TopTen USA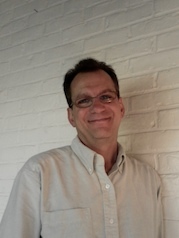 Connecticut retailers are eager to turn high efficiency into higher sales, and are willing to try new approaches to that end. That's the conclusion reached by Connecticut Light & Power and United Illuminating after seeing the quick response by retailers who were invited to promote the TopTen USA rankings of product efficiency. The interest helps validate the state's willingness to be out front in utilizing the relatively new, independent rankings. "This was a project I was eager to get behind from the beginning. Now that we are seeing such a positive, early response from both consumers and local retailers, I am even more encouraged," said Ron Araujo, Manager, Conservation & Load Management, CL&P/Yankee Gas. CL&P's Jesus Pernia and UI's Diane Damino oversaw the February outreach to retailers, which consisted of a PDF describing the TopTen concept followed by APT staff outreach.  Within weeks, roughly 40 independent retailers had responded, along with large chains including Sears and PC Richard & Sons. Retailers were invited to have their store information listed on
Connecticut's customized version of the TopTen USA website
. As TopTen updates its rankings, retailers will know which products have risen to the top. And the site is programmed so that Connecticut users automatically see the custom version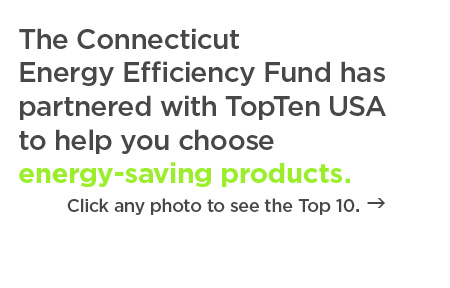 Connecticut retailers who keep electronic inventories of products they sell can sign up (at no cost) for an additional service which TopTen provides in conjunction with an EBay subsidiary: Zip Code-based local retailer search. Users can go to the Connecticut site, enter their Zip Codes, and see which merchants carry a particular product nearby. And because Milo offers its local search elsewhere on the Web, those retailers increase their visibility to the wider Web community, too. With the retail community showing interest in the rankings of high-efficiency products, CL&P and UI are now starting to look at consumer engagement.  Ellen Rosenthal of CL&P has plans to promote the custom site as part of many types of outreach.  And the prospect has Chris Ehlert of UI considering the options for incentives and reminiscing about the days when energy efficiency was first introduced as an important part of a consumer's decision-making process. "People got excited about it," he says. "And they will be excited about this, too."
As a magazine editor in chief, Seth Bauer has been bringing a healthy green message to consumers for years. He was Vice President and Editorial Director for National Geographic's Green Guide and thegreenguide.com. Prior to that, Bauer served as editor in chief of Body & Soul magazine, which was sold to Martha Stewart Living Omnimedia. Bauer is also a former Olympic athlete and a world champion in the sport of rowing. After graduating from Yale, he competed as a coxswain in five world championships and in the 1988 Olympics, guiding the U.S. men's eight to a bronze medal.