By Claire Miziolek | Wed, March 12, 14
It's 4:15 A.M. It's dark and well below freezing in Boston as I sleepily make my way to Logan for a 7am flight.  I board the plane, lift-off, and in a few short hours I land in the overcast, gem of a city that is Austin, Texas.  As I exit the terminal, a smile takes over my face as the warm Texas air is such a welcome relief from the bitter cold of the Northeast.  I board the bus from the airport ($1.50 to drop me off 2 blocks from my hotel—what a steal!), and I can't help but get excited about the days to come at the
Smart Energy Summit
.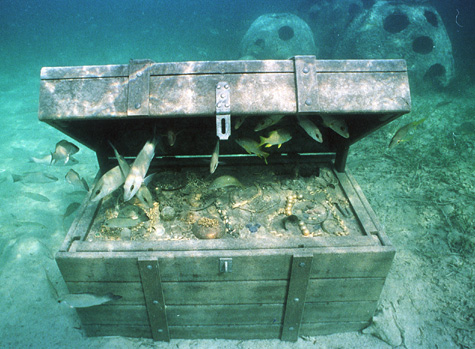 Look at all those savings!
You know what we need?  An app to help manage the weather!  Does that exist? No? Well, even if I can't dial up the heat-waves emitted from the sun, I can manage the temperature of my home, along with all other electricity-consuming devices, remotely. This burgeoning technology referred to as Home Energy Management Systems (HEMS) has enormous savings potential that lays wait in a barnacle-covered, sunken chest, just waiting to be pulled to the surface! Mindfully managing the growing number of home products represents the
next generation of efficiency savings
and was the primary focus of the Smart Energy Summit.  The smart energy arena has a plethora of different players and angles, but our immediate attention rests its focus on the huge potential waiting in the adoption of HEMS. This potential is so prominent that it has prompted NEEP to start a HEMS Working Group, which will be convening in 2014 to help map out and fully characterize the various elements of mass market adoption.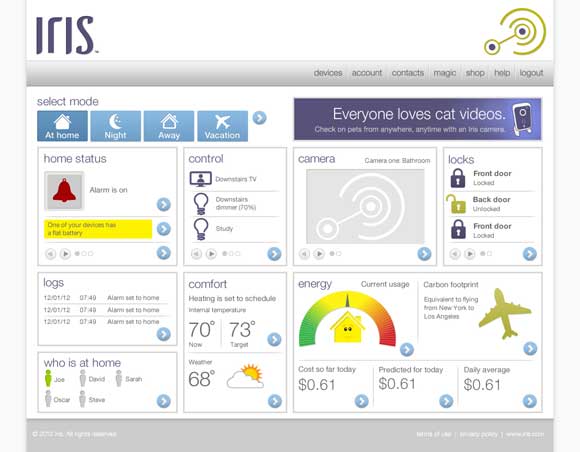 Here's an example of HEMS interface.
Let's get back to the beautiful, balmy Austin.  On Monday, Park Associates hosted a pre-summit Research Workshop focused on recent research findings.  Two major findings rose above the rest; the types of consumers that are likely to adopt home energy management systems and the priorities these consumers have.  While most consumers are interested in saving money on their energy bills, ones who are generally conscientious or see a level of convenience to be gained are more likely to be interested in a HEMS device.  By understanding where people are coming from, this research was able to shed light on some of the best ways to communicate home management systems, where to find interested consumers, and generally how best to make an impact in this space.  Many of the early adopters will be those who are generally gadget oriented and who may already own a connected device or appliance.  These should be the targets to start the charge, and others will surely follow after realizing that small pivots in daily habits can yield substantial results. Next, the program took apart the smart energy space by exploring many different perspectives and angles.  Through a fast-paced series of panels, presentations, and key-notes, the utility and efficiency program perspective were represented as was the device or systems manufactures.  Then there were many service providers present, from internet and cable to home security.  Finally, there were the communications systems players, such as Wi-Fi, Zigbee, and Z-wave, on which the functionality of these devices depends. From demand response programs to energy efficiency pilots to smart thermostats as Christmas gifts, we are finding that these systems are working their way into homes at a rapid pace.  However, the energy management capability of these devices (that is key to energy efficiency advocates like NEEP), is not the driving appeal for uptake.  In fact, I heard from all sectors that a very,
very,
small portion of the population is interested in these devices only to manage their energy use.  Rather, safety (from fires, i.e.) and security (from intruders) are the two largest motivators for individuals to invest in a home management system.  The energy management opportunities are more like a bonus—not why people are investing in these systems, though many consumers are happy to have this functionality and are taking advantage of it.  This is a really key piece of understanding when figuring out how to get these devices into the hands of consumers.

After hearing keynote addresses from folks like Nest, Lowe's/Iris, ecobee and Comcast, it is clear that market players want to work with utilities and efficiency programs, and in fact many of them already are in pilots around the country.  The big, lingering issue is how to quantify and verify energy savings from these devices that we know are saving consumers energy.  The summit came up short on the exact amount of savings or the perfect way to calculate this, but that's okay, because that will be something NEEP tackles in our HEMS Working Group this year! All in all, it was a great event, chocked full of critical information.  NEEP was very proud to be a SES supporter, and hope to attend again in 2015.  Plus, having a break from the never-ending cold in the Northeast wasn't bad, either.