By Derek Koundakjian | Tue, October 1, 19
Taking the first step to replace your home's heating and cooling system can be overwhelming. For one, it's your home – no one wants to feel uncomfortable in their living space and it can be a scary thought to make a wrong decision. For two, no two homes are exactly the same – there are many factors that leave consumers confused when deliberating the "right" type of heating system for them, especially when it comes to heat pump technology. They ask multifaceted questions, like "How do I know if I'm a good candidate for a complete system replacement? How do I stop using fossil fuels to heat and cool my home? I just built a new home, does that make a difference? Who should I contact for installation, and how can I save money?"
Here at NEEP, we recognize these concerns. While decarbonization at the state and regional level is critical to our organizational mission, providing everyday consumers with knowledge about their residential energy options mustn't be overlooked. If anxiety is preventing eligible homeowners from considering alternatives to their propane, oil, or natural gas heating system, then we see an obligation to address those uncertainties.
Fortunately, we have some assistance to offer. NEEP is currently developing a Heat Pump Consumer Buying Guide, which is on track to be published and available for public use by January, 2020. This document will offer an introduction to air-source (as well as ground-source to an extent) heat pumps, and will help everyday consumers navigate through considerations for replacement or displacement of their current system. The guide will also walk through optimal applications for various system configurations on the market today, and will provide some instructions for identifying a quality contractor plus available rebates in one's area – to help move towards the end goal of making a purchase.
We're excited to announce that this buying guide has a different approach to aiding and educating consumers. First and foremost, we appreciate that heat pump nomenclature resonates with some people better than others. That's why this buying guide will have two parts: the first will offer a high-level overview of heat pump technology with some basic insight into operating cost and efficiency – a "heat pump 101", if you will. The second part will be more focused on making the purchase, or an in-depth guide to selecting and following through with a specific system – for those who may have already done their homework but aren't sure how to continue.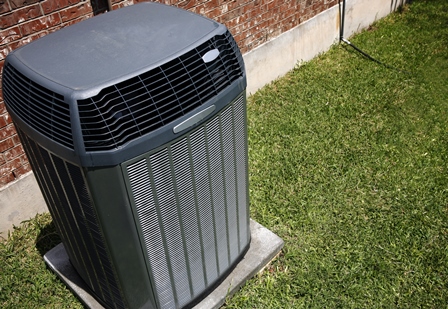 If we can help a consumer decide whether a new air-source or ground-source heat pump is right for them, then we feel we've done something right. Access to equipment replacements and available incentives shouldn't be a privilege of the few, but an option for the many. With financial and technological advancements promoting the feasibility of heat pumps in cold climates, there is untapped potential in electric space heating solutions – and consumers deserve to know.
In fact, consumer education and awareness is one of the seven identified market barriers in NEEP's Northeast/Mid-Atlantic Air-Source Heat Pump Market Strategies Report. Tackling this barrier includes dispelling the notion that ASHPs aren't viable in the Northeast, and aggressively bridging information gaps to facilitate a higher number of installations. That's why we try to go a little deeper in this buying guide, with considerations such as, "Where do consumers go after making that first step of deciding to explore ASHP options? In addition, what questions do they want answered?"
To help us think, we convened 20 experts from state offices, energy solutions groups, and community organizations who have experience helping consumers overcome the technical barriers of heat pumps. By bringing more perspectives to the table, we hope to expand the utility of this guide and make it relevant not just for HVAC connoisseurs, but for everyday consumers throughout the entire Northeast.
With that, if you've heard of a heat pump and are looking to understand them better, or if you're actively in the market for an HVAC system replacement, the guidance you're looking for could be on the way. Be sure to subscribe to our newsletter and stay tuned for the posting of the guide in January 2020.