By Danielle Wilson | Wed, May 6, 15
NEEP's Evaluation, Measurement, and Verification Forum recently released two publications that are receiving increasing attention within the industry. The first report centers upon strategies for geo-targeting energy efficiency as a system planning resource, and the second examines the baseline assumptions included in potential estimates for savings attributable to electric residential clothes dryers. For further details on both reports, read on below.
Efficiency as a Transmission & Distribution Resource Using Geo-Targeting
Poles and wires are expensive - it's estimated that transmission and distribution investments represent roughly 60 percent of forecast utility capital investment. Geo-Targeting Energy Efficiency as a Transmission and Distribution Resource, featuring 15 case studies and policy recommendations, examines the role geo-targeting can play in deferring or avoiding some costly infrastructure investments which translate into savings for consumers. The report looks at the experience of jurisdictions around the country, highlights new developments in the field and lays out policy recommendations to enable the expansion of geo-targeting; a must-read for regulators, program designers and policymakers alike!
Baseline Assumptions for Electric Clothes Dryers in New England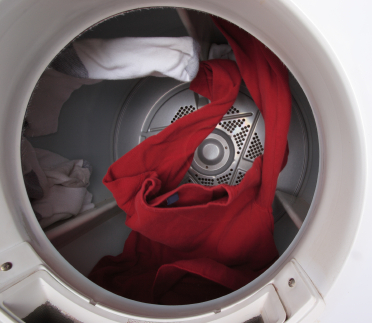 As advanced clothes dryers get more attention for their huge savings potential, knowledge gaps around this emerging technology become more obvious. The Residential Electric Clothes Dryer Baseline report and summary presentation present research results to determine baseline assumptions and provide potential programmatic support in an effort to address these knowledge gaps. The residential clothes dryer study features 23 metered residential electric clothes dryers in single household homes in Vermont, New Hampshire, Maine, and Massachusetts. The report also includes targeted secondary research of other studies that focused on the energy consumption and usage patterns of electric clothes dryers.
To download these reports, as well as other resources published by NEEP's Evaluation, Measurement, and Verification Forum, please see NEEP.org/resources.