By Kevin Rose | Wed, August 17, 16
This is the 2016 installment of this series. Click here for our previous update.
What are building energy codes?
Unlike automobiles, appliances, or consumer electronics, buildings constructed today will still have a considerable impact on U.S. energy use 50 to 100 years from now. Building energy codes, which are typically set at the state level, improve the financial return and durability of these long-term investments by setting minimum energy efficiency requirements resulting in lower utility bills and healthier working and living conditions in both new and renovated buildings. Advancing these energy codes over time to make our buildings more efficient is one of the most cost-effective and impactful strategies for reducing our country's energy use and, in turn, our greenhouse gas emissions.
With Olympic fever in full swing worldwide, I took the opportunity to award some medals of our own to states in our region updating to more efficient energy codes:
Going for the Gold: Three More States Adopt Nation's Most Efficient Code, Bringing Region's Total to Five
This year, New Jersey, New York, and Massachusetts joined Vermont and Maryland as the first states in the region to adopt the 2015 International Energy Conservation Code (2015 IECC) – the nation's newest and most energy efficient model code – as the basis of their updated state energy codes.
With these updates, our region is the clear leader in adoption of the country's most up-to-date energy code.
Settling for Silver: One State Adopts the 2012 IECC
Taking Home Bronze but Eyeing Gold: More 2015 IECC Adoptions Coming Soon
Rhode Island and Maine are well on their way to adopting 2015 IECC:
Pennsylvania and New Hampshire are expected to give an update to the 2015 IECC another try later this year:
Finally, even more 2015 IECC adoptions are expected in 2017 in Delaware and the District of Columbia:
Chasing Glory: What's next after the 2015 IECC?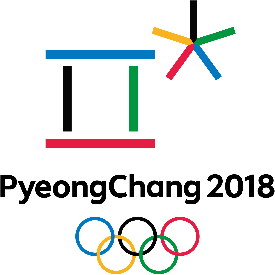 By about this time next year, we expect our entire region to have adopted the 2015 IECC, if only partially. Here's where they stack up now. While this is a testament to the leadership of our states, there are still more savings to be had through energy codes!
The next version of the code – the 2018 IECC – will be finalized this fall, but it is not projected to provide much additional efficiency beyond the 2015 IECC (which itself did not push far beyond the 2012 version). If states, counties, or even individual cities and towns determine that the 2018 IECC does not push far enough towards reducing the energy use of their buildings, they can follow the lead of Massachusetts, New York, Vermont, Rhode Island, and the District of Columbia by implementing a stretch energy code, an overlay code that typically reduces energy use by an additional 10-20 percent.
NEEP's Model Residential Stretch Code and Model Commercial Stretch Code provides jurisdictions with a starting place for developing such a stretch code to provide savings beyond the 2015 IECC and help begin the transition towards energy codes that will require zero energy capable construction.  
For the latest status of energy code adoptions and news on other energy code happenings in the region, please visit our Codes Tracker and Buildings Bulletin Board. And see our Building Energy Codes webpage for more tools like the Model Stretch Codes and additional resources to encourage better compliance with these codes.