By Samantha Bresler | Mon, August 4, 14
Air Source Heat Pumps (ASHPs) are one of the fastest growing heating and cooling technologies in our region. They have impressive efficiency profiles, high customer satisfaction reviews and are all electric, which means they can take pressure off fossil fuels and also be integrated with on-site solar generation.
As with anything new, there is plenty of room for debate and discussion, and a need to share data and stories. To this end, NEEP's Market Strategies team was pleased to host a workshop on Air Source Heat Pumps for industry leaders, program administrators, state officials and consultants to share what they are learning in the field about this exciting group of products. The group met on June 2 in conjunction with the NEEP Summit in Newport, Rhode Island.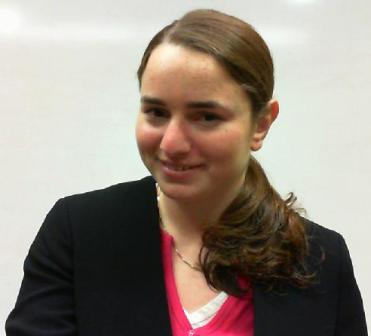 Recent advances in heat pump technology have improved cold weather performance, to the point where now, for the first time, ASHPs offer a legitimate space heating system alternative for the Northeast and Mid-Atlantic region, which is largely reliant on natural gas and oil.
The workshop panels covered the most relevant and pressing issues concerning the expanded use of residential air-source heat pumps and included the following sessions: State of ASHP Technology; How They Work: In-Field Performance Testing; ASHPs go to the Statehouse; and Selling Points: ASHPs Educations Campaigns. The workshop built broad stakeholder support, strengthened relationships between programs and trade allies to promote ENERGY STAR HVAC solutions, and demonstrated that the states continue to strive for a strong deployment of cold-climate compatible products.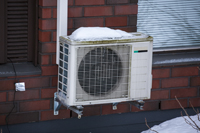 Developing a clearer policy case for broad-scale deployment of ASHPs is a major concern for the stakeholders. State energy offices were represented from across the region and they raised a variety of issues that can arise with a broad deployment of ASHPs, such as impacts on: the electric grid, use of delivered fuels, natural gas infrastructure, greenhouse gas emissions, and peak load. Until a clearer picture of those impacts is developed, policymakers may withhold strong support for ASHPs, which could temper the potential growth of this technology.
If the region can overcome the key market barriers, the savings potentials are enormous. According to the recent Northeast/Mid-Atlantic Air-Source Heat Pump Market Strategies Report commissioned by NEEP, housing data suggests ASHP retrofit opportunities exists for approximately 7.7 million existing homes. Adoption of ASHPs in homes that currently heat with electric resistance could provide annual energy savings of approximately $1.2 Billion and avoid over 7 million metric tons of annual carbon emissions. Similarly, adoption of ASHPs to displace home oil heating could save a projected $1 Billion in annual energy cost and avoid 1.1 million metric tons of annual carbon emissions.
Reactions from the workshop were overwhelmingly positive. ASHP stakeholders emerged from many different sectors, including: utilities, HVAC contractors, national laboratories, efficiency organizations, technology industries, and beyond. The goal of generating an advanced cold climate performance criteria in heat pump technology has prompted another in-person meeting before the end of 2014. This important dialog doesn't end at the workshop, or at the report; we still have a lot of work to accomplish before cold climate ASHPs are commonplace throughout the region.