By Chris Tanner | Mon, October 15, 18
On October 5, 2018, energy efficiency advocates from around the country came together with corporations, state and local governments, non-profits, and other groups to celebrate the third annual Energy Efficiency Day.
In 2017, over 30 official proclamations were issued by state and local governments spanning the country in support of #EEDay. This year, 57 cities, counties, states, and universities issued official proclamations (including the Massachusetts House of Representatives), recognizing October 5, 2018 as Energy Efficiency Day in their respective jurisdictions. This was also the second year in which the United States Senate issued a proclamation for Energy Efficiency Day. In addition, more than 350 companies, utilities, organizations, and government agencies pledged their official support of #EEDay2018.
Upward Trend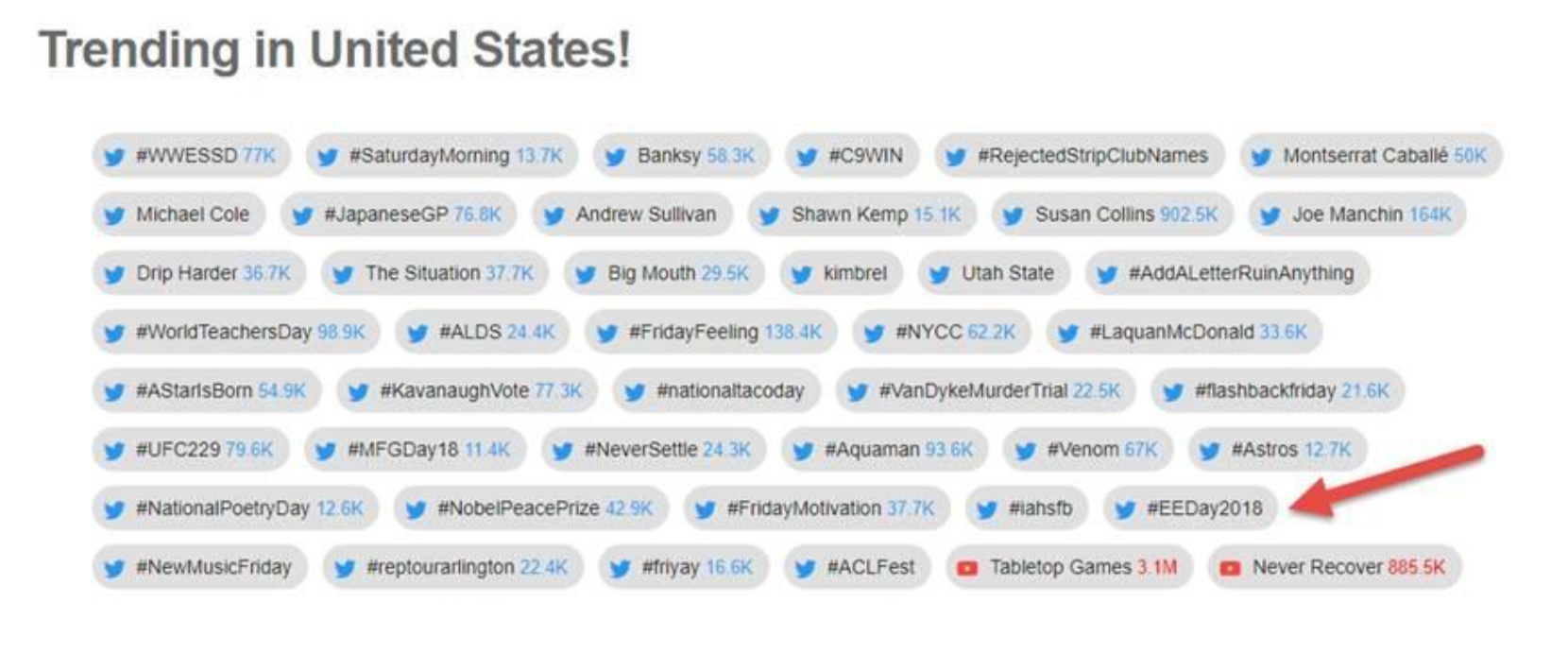 Though the majority of #EEDay activity on October 5 took place on social media, the movement was also recognized on cable networks like KSNT (Kansas City), 2News (Reno), and 22News (Western MA). Energy Efficiency Day was also mentioned in an Environment America piece for The New York Times, along with a host of other printed and online publications.
Between September 1 and October 5, the #EEDay2018 hashtag reached 12.2M users with over 30M potential impressions, a 15% increase over the 2017 numbers. The hashtag trended locally in Boston (even above hashtags like #Patriots and #RedSox!), Washington D.C., and peaked as the 17th most-used hashtag in the United States for the day. Twitter accounts @LockheedMartin and @WalmartToday even joined in!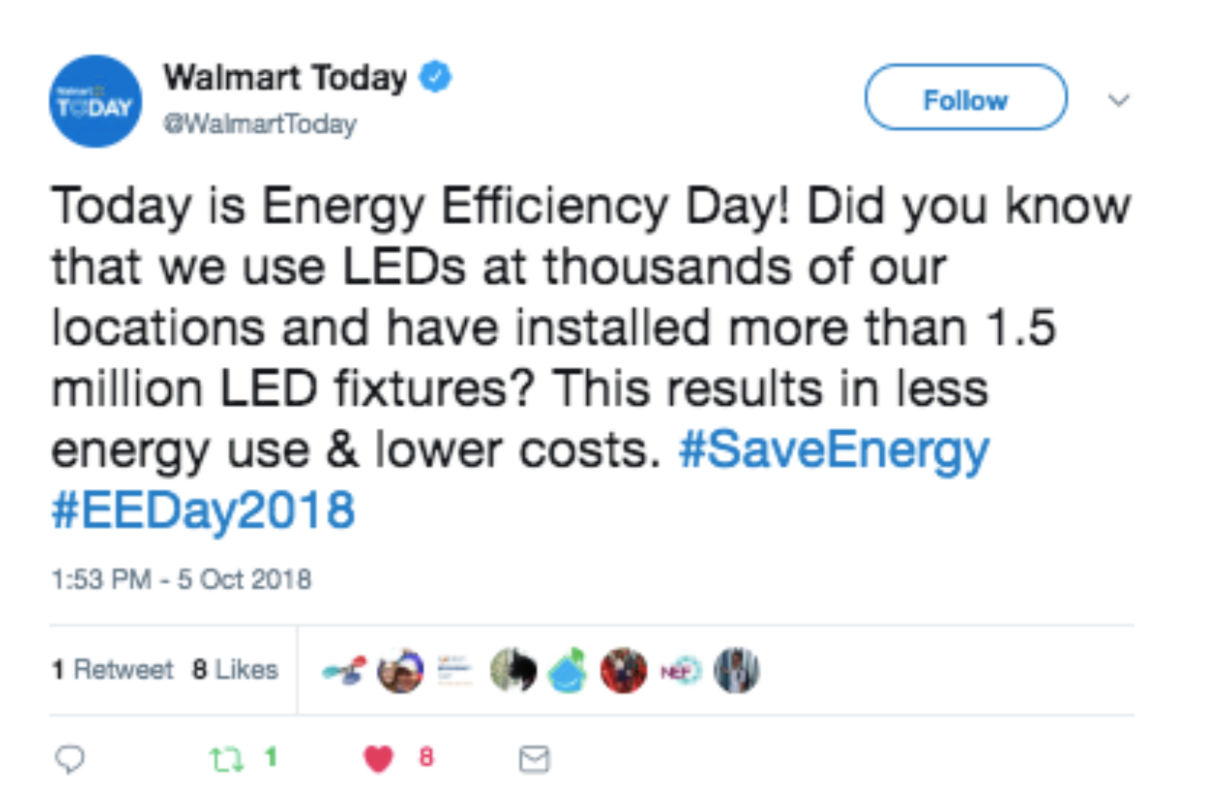 Getting Active
Even though the momentum was picking up on social media, the impact of #EEDay2018 wasn't contained to the Twitterverse. Over a dozen companies, organizations, and utilities held local events celebrating Energy Efficiency Day. Kansas City held it's inaugural Kansas City Energy Efficiency Expo at the state Capitol, and Little Rock residents received energy efficiency gifts like LED bulbs, power strips, and faucet aerators from Arkansas Interfaith Power and Light. Local events like these captured the attention of mainstream media outlets, elevating awareness to those outside the energy efficiency community.
Fever Pitch
With official organizational signups from the likes of Whirlpool, Best Buy, and Lockheed Martin, the support of federal and local governments, and public participation growing year over year, it's clear that Energy Efficiency Day is here to stay. If you missed this year's celebration, be sure to head over to energyefficiencyday.org to find out how you can get involved year-round, and sign up to receive updates on next year's activities.
NEEP is a proud member of the group that helps organize #EEDay. It truly is a team effort, and wouldn't be possible without the support and participation of groups across the country striving to create a better, more efficient world. A special thanks goes to Resource Media for developing the materials used to promote Energy Efficiency Day and providing the statistics mentioned in this article.