By Moses Riley | Wed, May 20, 20
Energy codes can push the market in powerful ways. Their pervasive influence in the sustainability industry works to promote increased renewable energy production, grid interconnectedness, and housing affordability. With the added benefit that they improve public health, there has never been a more important time to focus on advanced building energy codes than during the current COVID-19 pandemic.
This situation is a moving target. Our defenses, though showing progress, likely lack longevity. In many ways, the world we create moving forward could look quite different to the pre-pandemic world we lived in. And while the details of these changes may not be clear for some time, there's a fine line between uncertainty and opportunity.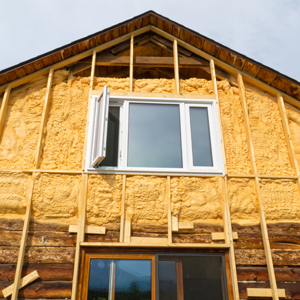 We know the economy that pulls us out of this downturn has to be a green, sustainable, energy efficient one – there's no other option. With its massive potential to create new jobs, save citizens and consumers money on home operating expenses, improve public health by lowering carbon emissions, and bring relief and support to those who need it most, a green economy has never been more necessary. And as homes and buildings continue to produce over one third of American greenhouse gas emissions, a green economy exists only with homes and buildings regulated by energy codes.
Though it seems our current safe-at-home situation may continue longer than any of us wish, those of us lucky enough to continue working in the building and energy industry have the opportunity – and obligation – to highlight the many overlaps between sustainability and COVID-19 response initiatives, prepare the industry for what lies ahead, and support the inception of an equitable, expansive green economy.
As part of this work, NEEP has recently refreshed the content and resources on its energy codes webpages as we envision the region's homes, buildings, and communities transforming into efficient, affordable, low-carbon, and healthy places to live. This includes:
New Energy Codes Webpages on model energy codes, next generation home and building performance, code adoption, code compliance, and supporting resources. These topic-specific webpages deliver more information and content than before, helping you streamline energy code efforts.
Updated Energy Code Adoption and Compliance Toolkits to inform energy code adoption and compliance initiatives at the state and community level. Energy codes constitute one of the best ways to lower carbon emissions and energy use, mitigating the energy burden on home and building owners and improving public health.
New ArcGIS Energy Code Tracking Tools to bring you a new map-based tracking tool following state and community base and stretch code adoptions across the NEEP region. Use this new tool to gain additional information on update processes and code departments.
Abraham Lincoln said "the best way to predict the future is to create it." Opportunities to completely rethink and restructure the economy are rare – what better time to predict the future than now?
The NEEP codes team is here to consult on all issues around codes. Let us know what you think of our new resources and what else you'd like to see. Contact Moses Riley with comments or suggestions.