By Brian Buckley | Tue, April 8, 14
The State of our Schools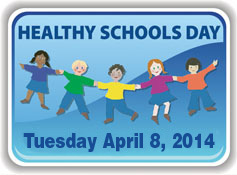 April 8, 2014 is
National Healthy Schools Day
.  Coordinated by the Healthy Schools Network, National Healthy Schools Day is meant to raise awareness of indoor environmental quality (IEQ) issues affecting our schools' faculty, staff, and students. Each weekday, 55 million children and 2 million adults—roughly 20% of the entire U.S. population—spend their day inside a school.  Yet, many of our school buildings still contain harmful environmental health hazards such as asbestos, lead paint, mold, heavy metals, pesticides, and other volatile organic chemicals.  This need not be the case.
What is Northeast CHPS?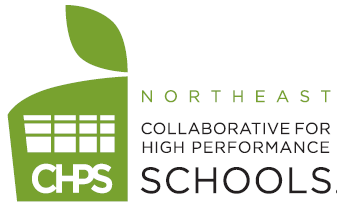 School districts throughout the Northeast are embracing tools like the Northeast Collaborative for High Performance Schools (
NE-CHPS
) criteria to help conquer environmental health issues and provide a safe, healthy, productive learning environment for generations to come. Northeast CHPS is a point based roadmap for school construction or major renovations that harnesses improvements in the design process, energy/water efficiency, indoor environmental quality standards, and occupant engagement methods to produce high performing schools.  Preliminary research shows that these improvements result in higher student test scores, reduced absenteeism, and increased faculty retention rates--not to mention reduced operating costs!
Simple Solutions that Make Sense and Save Dollars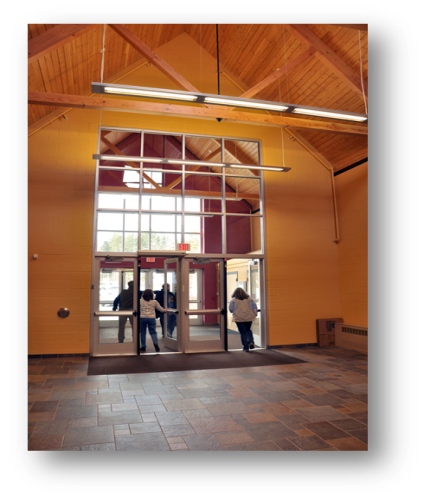 Walk-off mats at Profile School (Profile, NH)
NE-CHPS contains an entire section (70+ pages) offering simple cost-effective strategies for improving the environmental health of our schools.  For example, it discusses how strategically placed walk-off mats can significantly reduce the amount of dirt, pesticides, and heavy metals that enter a school building--and even pay for themselves through reduced maintenance requirements.                      
An all-encompassing criteria, NE-CHPS pairs efficiency upgrades with indoor environmental quality improvements so school districts can make best use of the taxpayer's dollar.  Through energy modeling, a project's design firm can project any financial benefits that result from decreased operational costs before the first shovel hits the ground.  Such cost-effective foresight can be appealing to tax payers who must vote to approve a construction bond.
What's New for NE-CHPS 3.0?
After an extensive public comment and stakeholder engagement period, NE-CHPS has released the latest version of its criteria, NE-CHPS 3.0.  Some of the most significant upgrades to the CHPS criteria include:
Improved Acoustics Requirements
Crime Prevention through Environmental Design
Electric Vehicles
zEPI Energy Scale
Benchmarking
Greater Occupant Engagement Focus
Enhanced Commissioning of Building Systems
District Level Commitment to Sustainability
Can I See a Completed NE-CHPS School?
To find a CHPS school in your area, you can check out
this map
. For a few examples of what a NE-CHPS school actually looks like and the benefits they draw, you can check out some of these exemplars below:
Thank You
NE-CHPS staff would like to thank all of those who made this new and improved version of CHPS possible including industry leaders and state agencies that provided public comment, the national CHPS organization for all of their support, and finally all of the great school districts who have chosen to become leaders among their peers by embracing the NE-CHPS criteria.  With every successive roadmap redraft, schools benefit from new policies, designs, and technologies that bring their facilities and our society one step closer to a sustainable future.