By Lisa Cascio | Wed, September 23, 15
Back in the fall of 2014, I attended Hubspot's Inbound Marketing Conference. There were dozens of expert speakers and motivators, all offering their insight into the business world. One speakers' insights have been resonating with me ever since.
World-renowned author and journalist Malcolm Gladwell gave a keynote address about transformation in the business world. He said that skills, resources, and technology aren't the only pieces of the puzzle. Rather, in his observation, the X factor is attitude. For Gladwell, "habits of mind" and "perspectives on the world" are what break down barriers. 
Barriers aren't anything unforeseen if you're a business owner. You worry about making money, keeping employees happy, and abiding by your industry rules. It's no surprise, then, that efficient use of energy, and how it fits into your operational planning, falls toward the bottom of your list of worries (as it does for many).
Even if you decide to turn your efficiency thoughts into action, you'll likely come across additional hurdles. Some of the top challenges facing businesses stuck between a rock and an inefficient place include awareness of incentives and risks, failure to recognize energy and non-energy benefits, and expectations of super-short ROI. In fact, a recent DOE report identified 42 different fiscal, regulatory, and informational barriers that hinder businesses from jumping into energy efficiency.
Fear not. The success stories of NEEP's 2015 Business Leaders are motivating and show just how transformative energy efficiency can be to your place of business.
The truth remains, businesses that change their "perspective on the world" (as our friend Malcolm urged) and take the plunge into energy efficiency come out on top. The observed barriers fade into the background once energy efficiency projects are off and running.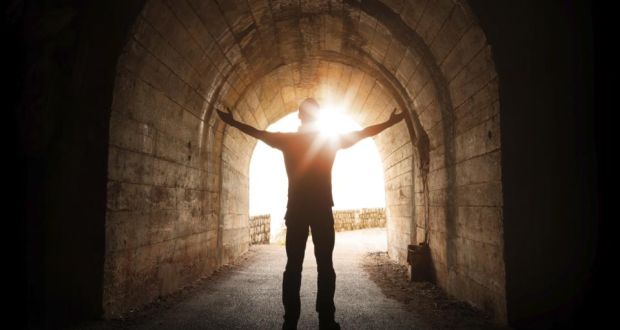 And, as these barriers fade with efficiency implementation, the (LED) light at the end of the tunnel shines brighter by the day. There is huge opportunity for progress in this space. In 2012, the industrial sector accounted for 32 percent of all energy consumption, and it is projected to continue growing. Implementing energy efficiency in the business sector can meaningfully diminish the nation's demand for energy, placing individual business owners and companies in a powerful position to transform the way their industry looks at energy efficiency. 
Enter Business Leaders
This year's Business Leaders offer excellent examples of overcoming barriers to transform the relationship between businesses and energy efficiency. These case studies are illustrative of companies that chose to flex their power in making their efficiency aspirations a reality. By shifting attitudes and perspectives, these companies were able to save money, gain competitive advantages, and reduce their carbon footprint. Take a look at a few examples:
The Rhode Island Department of Transportation partnered with National Grid RI and the RI Office of Energy Resources to eliminate any gaps in process and knowledge as it embarked on a street lighting upgrade project. RIDOT installed 140 LED light fixtures across one interchange of the state's 68 miles of highway, resulting in increased efficiency, decreased light pollution, and safer driving conditions. Using incentives fromNational Grid and planning expertise from RI OER, RIDOT was able to quickly address their efficiency needs while also serving as a model for other state projects.
In addition to doing deep efficiency work with many of its multi-family properties, National Housing Trust/Enterprise Preservation Corporation established a groundbreaking program called NHT Renewable. With technical support and assistance from the D.C. Sustainability Energy Utility, NHT/Enterprise installed solar systems across its entire portfolio of affordable housing buildings. The solar installations are owned and operated by NHT Renewable, showing a creative solution to the unique challenges facing multi-family buildings. 
When big companies like Ahold USA – a conglomeration of 770 grocery stores, including Stop & Shop, and PeaPod – address energy efficiency, the results are massive. For this project, Ahold's energy department worked directly with PSEG-Long Island to identify 35 Stop & Shop locations ripe for lighting upgrades and various control strategies for refrigeration and ventilation. The result was over $2 million and 10 million kWh savings.
No doubt, the 2015 Business Leaders are breaking down barriers, reaping the huge benefits of energy efficiency, and proving Malcolm Gladwell right.