By Natalie Hildt Treat | Thu, July 21, 16
When my husband Tom and I decided to build our home in Salisbury, Massachusetts, we knew that a super-efficient, even "zero energy" home was the goal. We worked with Brightbuilt Home to design a modular, all-electric home that was modeled to use about as much energy as the 8.83 kW solar array generates over the course of a year. This November, it will have been two years since we moved into the house. During that time, we welcomed our daughter into the world, and Tom started a new job in the energy field himself as the IT Administrator for KGS Buildings.
I've finally found time to compile the data to see how much electricity we actually produced with the 27 Sun Power panels installed by SunBug Solar, how much electricity we were billed for by National Grid, and where we use the most energy, in terms of end-use. We were curious to know if we were we living "net zero" and wanted to look at the data we're collecting so we could change our behavior in the future.
I chose to examine the year from July 2015 through June 2016, and added up the monthly bill data as well as the Solar Renewable Energy Credit (SREC) production data we reported to the Mass Clean Energy Center (Mass CEC). Because utilities in our state are required to purchase a certain amount of the electricity to meet customer demand in the form of solar power, we actually get a quarterly check for the energy generated on our roof. Last year, that amounted to roughly $2,000.
It was a little tricky to figure out at first, because for five months of the year we don't get a bill, but a credit. We found the Total Usage field on the bill, and calculated that we were billed for 1,164 kilowatt hours (kWh) over 12 months — the amount used over and above our solar generation. The grand total for our home energy use? $433.74! For a year! That's heating, cooling, hot water, cooking, appliances, even plugging in our Chevy Volt each night. Wow.
Digging Into The Numbers
With an all-electric house, a plug-in Chevy Volt and 27 solar panels, our total grid-sourced electricity usage for the year was roughly equal to the amount of solar power we generate during one month in the summertime. We confirmed that, without the car, the house would generate more than we typically consume.
| | |
| --- | --- |
| Total PV Generation, as reported to Mass CEC | 10,912 kWh |
| Billed electric usage (subtracting PV gen) | 1,164 kWh |
| Total electric usage for the year | 12,076 kWh |
| House electric usage (minus car charging) | 9,555 kWh |
| Without the car, we are net positive! | -1,357 kWh |
We do burn less than one cord of firewood a year for supplemental heat when we want to feel extra cozy, but for the most part, our air-source heat pumps from Mitsubishi Cooling and Heating — coupled with some nice solar gain from the abundant windows – keep us plenty comfortable.
According to the U.S. Energy Information Agency, the average U.S. home uses 10,932 kWh/year. In Massachusetts, where only about 10 percent of homes heat with electricity (and efficiency programs have made great strides), that number is closer to 6,500 kWh/year.
SunBug took the figure for a typical U.S home and made a conservative estimate that we'd need to size our solar array to generate about 10,000 kWh annually, even accounting for the fact that the entire house would run on electricity — but would be highly insulated with efficient ENERGY STAR® appliances, mostly LED lighting, and use electric air-source heat pumps as well as a heat pump water heater.
Below is what they estimated our payback would be, depending of course on actual energy use and generation, and the value of SRECs. It looks like we're on track to recoup our investment in a few more years, and then we'll actually be making money, compared to what we would otherwise pay for electricity.
"Designing and operating "net zero" homes in New England has long been a theoretical goal that has, in practice, been rare," said Ben Mayer, VP of Marketing and Residential Sales for
SunBug Solar
. "But the growth of rooftop solar and the trend of high efficiency construction and equipment — both facilitated by progressive state policies and programs — are making these homes a reality."
Geeking Out: Insights From Our Data Dashboard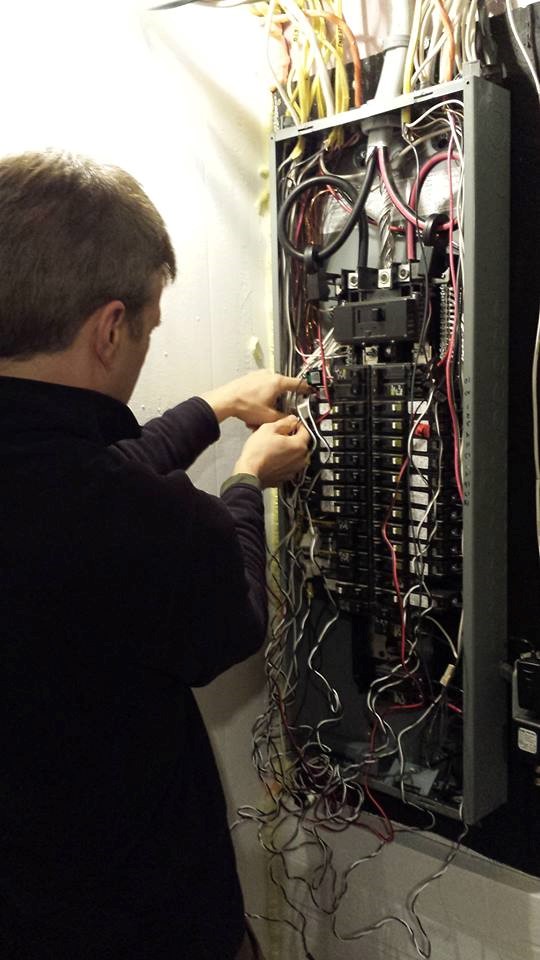 Soon after we moved in, Tom installed circuit-level energy monitoring by Powerwise Systems, which has allowed us to gather specific data on the electricity consumption of various end-uses, such as appliances and lighting.
"Energy monitoring is helping us run our home more efficiently by detecting and alerting us to problems," said Tom. "It's fun to interact with the data and watch our solar generation tick upwards, and knowing that we are so close to being a "zero energy" home give us all the more motivation to curb any waste."
These screenshots from our Powerwise online dashboard help us see how much electricity we're generating, how much we're using, and where. Our Chevy Volt is on the same circuit as a few hall lights, but that's obviously the biggest user — comprising about 20 percent of our total energy (but still way cheaper than gasoline). Water heating and the heat pumps are the next biggest users, depending on the time of year. This shot is from a relatively mild day this June when we weren't running the AC much.
Tom and I have some ideas on where we can tweak our energy — things like using only cold water for clotheswashing, using the eco-mode more often on the clothesdryer and turning off the heated dry setting for the dishwasher, striving for shorter showers, seeking out that phantom plug load from power strips and small appliances, even making sure all air filters are regularly cleaned in the heat pumps and water heater. "We're excited to share our experience in the hopes that others might be inspired to reduce their carbon footprint as well," Tom noted. "We'll be sure to report back on our progress."
The Powerwise dashboard lets us look at energy data from an hourly level to daily, monthly, even yearly. The green bars on the chart below show when we actually used more energy than we produced. The logged circuit level data doesn't align exactly with our National Grid bill totals, but it is pretty close.
Bringing My Work Home
I've been working in the energy efficiency field for the better part of 15 years — most of that has been on a higher level, such as the last seven at NEEP where I've worked on efficiency policy. Admittedly, it's been a real education to go through the process of designing a home, and now thinking about how we're actually living in it.
NEEP is focused on Next Generation Energy Efficiency and strategic electrification — where it's actually a good thing to add to electric load — when you're reducing total energy use and emissions by generating clean renewable energy, and pairing it with high-efficiency technologies, buildings and vehicles. It's been really exciting to serve as a living lab, and be able to speak from our experience. As a new mom, looking at the Next Generation has taken on new meaning for me, and I'm even more driven to help advance efficiency as a bridge to our clean energy future.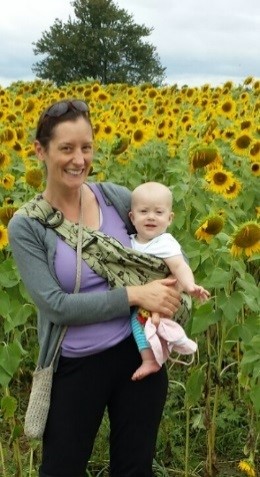 I'd love to hear your questions and feedback! Email me at ntreat@neep.org