By Samantha Bresler | Wed, May 7, 14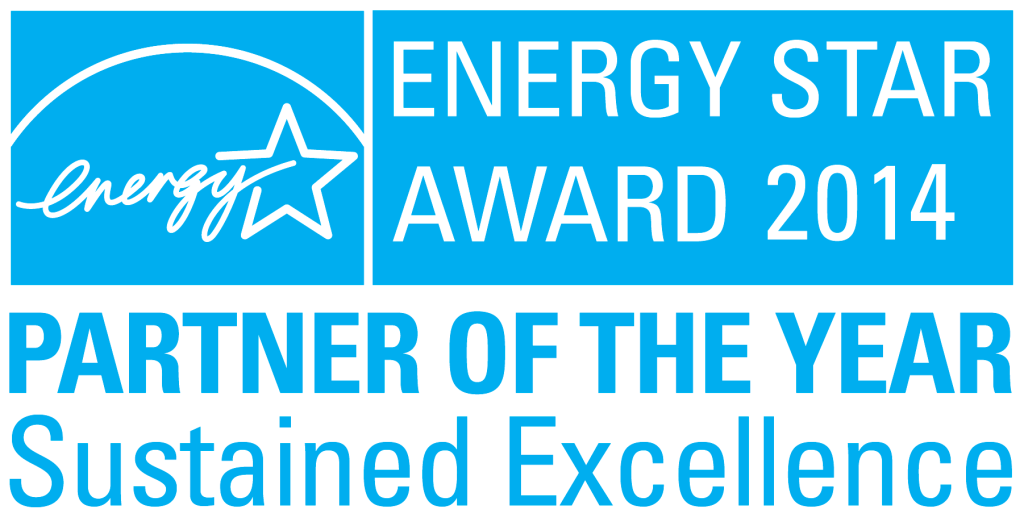 April 29, 2014 was our night. This was the Oscars, the Grammys, and the Super Bowl for the Energy Efficiency industry. The ENERGY STAR Awards Ceremony was a tour-de-force event and it seemed like everyone was there.  The cheerful mingling, clinking china, and upbeat presentations made one wonder if the animated scenes from F. Scott Fitzgerald's
The Great Gatsby
were inspiration for the event. NEEP, and our Sponsors from New England and the Mid-Atlantic, were recognized for our collective outstanding contributions to protecting the environment through energy efficiency. In fact, the Northeast Retail Products Initiative, facilitated by NEEP, in conjunction with its sponsoring utility and energy efficiency program administrators, was awarded the coveted 
2014 ENERGY STAR Award
 for Sustained Excellence –ENERGY STAR's highest honor. When NEEP's very own Executive Director, Susan Coakley, was called up to the stage to accept the ENERGY STAR Award, the room erupted into applause.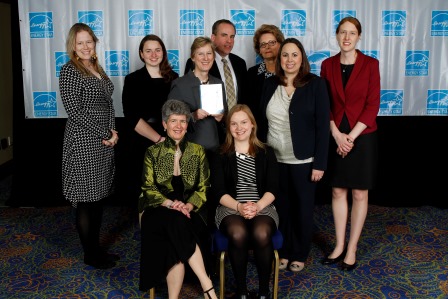 The Initiative, through various energy efficiency programs and activities in 2013, included retailer and manufacturer cooperative promotions, customer incentives, retailer training and customer marketing and education. These activities collectively achieved 5.9 million MWh in lifetime energy savings and prevented 4.6 million tons of Carbon Dioxide emissions.  By leveraging their collective resources, utilities and other efficiency program administrators – which together serve more than 15 million households - are able to yield more energy and cost savings than through individual state or service territory program efforts. NEEP Initiative Sponsors honored by the ENERGY STAR Award include:
Award winners are selected from the 16,000 organizations that participate in the ENERGY STAR program and despite tough competition, the outstanding work accomplished by the Initiative has propelled us to earn ENERGY STAR's highest honor.  We are thrilled as this year marks the eighth consecutive Sustained Excellence Award received by the Initiative. Our
Sponsors
continue to improve the availability of ENERGY STAR certified consumer electronics, appliances, and lighting by broadening outreach to under-served communities, leveraging retail and manufacturing partnerships, and increasing availability of ENERGY STAR certified products in stores and catalog sales. We are honored that NEEP's commitment to collaboration and strong partnerships continues to gain the acknowledgement of the Environmental Protection Agency. Win or lose, all involved in energy efficiency deserve equal commendation and have our thanks and support!