By Elizabeth Titus | Fri, October 12, 18
Vienna, Austria is a city steeped in centuries of history, which includes a mix of conservative tradition and cutting-edge innovation. Last June, tourists were wandering through cobblestone streets, museums and castles, eating schnitzel, and watching the World Cup. I was there too, on the grounds of a 19th century palace with over 100 participants for the European Evaluation Conference (formally referred to as International Energy Policy and Programme Evaluation Conference).
Like I would do as a tourist, I looked at the conference with two lenses – what is familiar and what is different – from my realm of experience with homegrown (U.S.) energy evaluation and policy.
This week, as I read the headlines and takeaways from the new report by the United Nation's (UN IPCC) Intergovernmental Panel on Climate Change, I realized that the conference I attended in Austria – and my reactions to it – took on more weight. Outside the U.S., important work is underway to connect and advance energy planning and evaluation to monitor climate impacts. In the U.S., there is a lot of program evaluation expertise to share, but to advance energy efficiency as a climate reduction strategy, there is much to be gained by learning from the experiences and approaches in other parts of the world.
UN Releases Report On Climate Change
In a nutshell, the IPCC report asks what would happen if global average temperatures rose by 1.5°C above preindustrial levels, and what it would take to cap warming at that level. It adds urgency to the familiar message that warming is warning us; 1.5°C is much worse than the 1°C we're experiencing now and every fraction of a degree of warming matters. The non-energy impacts will be on lives, natural systems, and the economy.
The report asserts that we need every trick in the book to fight climate change, we need to get much better at removing carbon from the atmosphere, and we may have as little as 12 years (by 2030) to act on climate change — to slash global emissions 45 percent — and hold up at 1.5°C.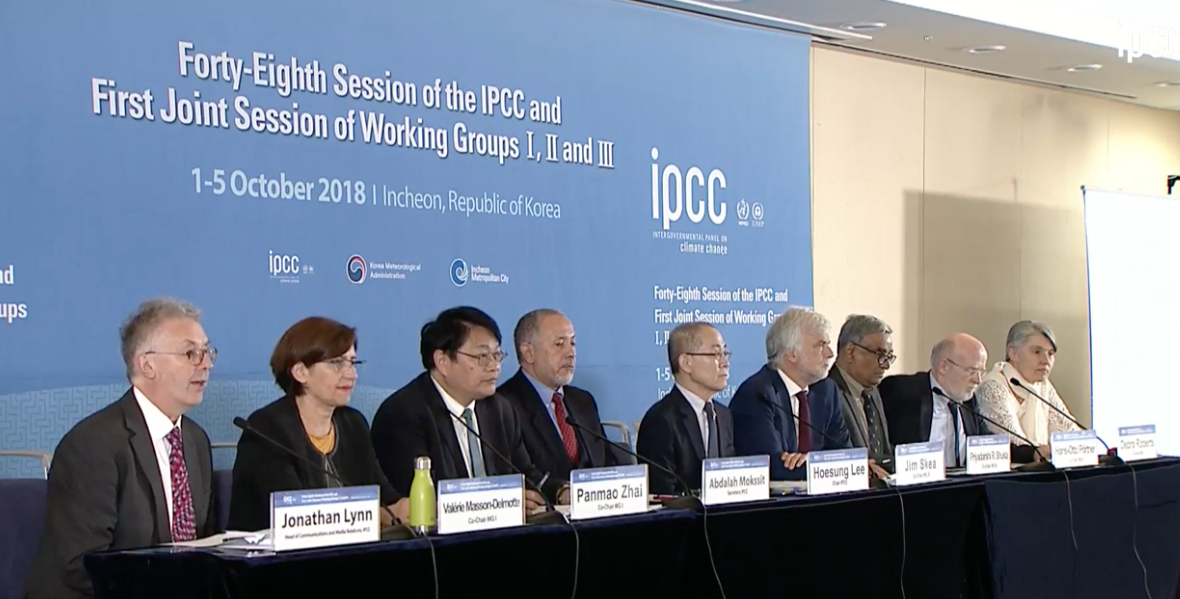 Policies and economics weren't addressed in the IPCC report, but they're impossible to ignore and the IPCC report does go into quite a bit of detail laying out mitigation pathways, many of which include changes to the energy sector and strategies that energy efficiency programs help deliver.
Energy Policy and Evaluation Conference Studies Readiness to Meet Climate Change Goals
For the conference in Austria, climate was the policy driver that shaped the overall conversation, with the theme of "Are we ready for 2020…or 2030?" The focus of the conversation was around what it will take to meet goals. The conference, ultimately, wanted to answer the question: What are we doing and what more can we do? Below are some impressions and comparisons I took away from Austria.
The conference had a very different focus from U.S. energy evaluation conferences. Energy program evaluators in the U.S. are used to looking backwards to answer questions like what happened and why. Often times, evaluators are interested in how much energy was saved and what was its worth. The discussions in Austria included some familiar themes along these lines – free-ridership assessment, efficiency technologies' performance, techniques to quantify hard-to-measure attributes, and strategies to standardize information to build consistency and transparency. Some of the barriers to progress in advancing energy efficiency are very familiar themes across the globe; these include the need for more measurement and quantification in order to support planning, and the disconnection between knowledge residing in the evaluation consulting community and knowledge of politicians.
As noted, the focus of the conference was forward-looking instead of historical. Yes, cost-effectiveness is a consideration, but the dialogue was not as constrained by cost-effectiveness frameworks as it can be in the U.S. Overseas evaluations address policies as well as energy programs. For example, how do you determine what works well in a comparison of voluntary and mandatory programs? What evaluation questions should be prioritized to help policymakers plan to match long-term (2050) goals? For better or worse, efficiency overseas is not as tightly linked to utilities. Compared to U.S. energy evaluation conferences, the participants in Austria included a more heterogeneous mix of academics, advocates, research institutes, and multi-level government representatives from a mix of countries with varied levels of experience with energy efficiency policy and investment. Suggestions and recommendations communicated at this conference reflect a "we are in it together" mind set, as in the following examples:
Energy Poverty. Brenda Boardman, University of Oxford, argued for leapfrogging over conventional energy efficiency to "ultra" EE when serving the low-income sector. In other words, deliver home improvements (including state-of-the-art efficiency with early replacement and deep weatherization); address comprehensive usage, not just HVACEven though the savings from this approach may be modest, valuable learning that fosters transformation as well as social justice is achieved. One other tactic was a directive in the UK to make landlords legally responsible for the energy efficiency of their dwellings could help eliminate the challenge of trying to identify and qualify low-income customers. Lucas Chanel (World Inequality Lab) also cautioned that "sustainability is the new frontier of inequality".
Buildings. One speaker described whole home energy programs outside of the U.S. that make use of tiers, incenting customers to leap from one tier to another. The design of this program can encourage larger impacts at the customer level than more linear energy scores. Another observed that Vienna's passive house plus retrofit approach costs less than traditional energy efficiency and turns buildings into power plants. Another speaker described the Aspern community's integrated strategy for buildings to work together with PV and wind and storage which includes making use of the storage of heat in soil and concrete available at a neighborhood level. More regionally/internationally, per the Building Performance Institute Europe, every member state has a registry of building stock information from performance certificates. This highlights the importance of understanding the building stock as a key to forming effective policies. Just starting up in Australia is a "livability" program which engages realtors and posts 17 home attributes on the real estate websites.
Benefits. From the local/city to international (International Energy Agency) level, the multiple benefits of energy efficiency are important elements that help justify, promote, and communicate broadly about efficiency. The COMBI project is collecting indicators and case study information on air emissions, material impacts, social welfare, macroeconomic benefits, and energy security and system benefits of energy efficiency potential for the European Union. Still needed, however, are quantification frameworks for the multiple benefits of renewables. Overseas - as well as in the U.S. - there is a need/desire to engage health and economic development professions to help support efficiency. Policymakers see value in increasing communication about benefits to politicians and to the broad lay audience, not just in technical meetings, dense reports, or databases. In the clever words of Charles Michaelis, evaluation consultant, "weaponizing" multiple benefits evidence can help advance efficiency.
Evaluation role in planning with the long-term perspective. Professor Diana Urge-Vorsatz (member of IPCC and Central European University) challenged the industry to adopt a new focus on embodied energy and lifecycle emissions. She illustrated this point with a thought-provoking example: if you explore what is the energy efficiency opportunity associated with producing cement do you overlook asking what is the impact of avoiding the need for cement altogether? Needless to say, the focus on incremental improvements rather than transformative changes remains a challenge for an industry responding to aggressive yet long-term climate goals. She and Harry Vreuls (UNFCC) outlined numerous other ways the energy industry – and evaluators in particular – can help to monitor or accelerate progress toward climate goals. These include having practitioners and academics work together, examining multiple impacts within any given evaluation, evaluating energy transition projects, keeping evaluation simple to meet the needs of developing countries or regions, and focusing on rapid response – turning around evaluations of policies and of measures quickly to support efficiency.
Are we ready for 2030?
Policymakers at the conference were mindful that plans set in place today should match the goals of 2030 or 2050. For example, "new construction should produce energy." As in the U.S., business models, budgets, and financing challenges are daunting. Incorporating energy efficiency and renewables into city-level public infrastructure is one strategy for governments. It was heartening to learn about energy efficiency and climate mitigation activities going on at all levels of government and from activities that have been evaluated to those being planned.
One thing the conference did was to confirm that the role for evaluation should not be understated. As noted in a review of the UN's IPCC report, bringing greenhouse gas emissions low enough to meet the 1.5°C target would require an unprecedented global effort (Javier Zarracina/Vox ). Making a compelling financial case to fight climate change and to help the most afflicted demands a rigorous accounting of its effects. This includes calculating the social cost of carbon, and how much a unit of carbon dioxide emissions hampers a given country's economy.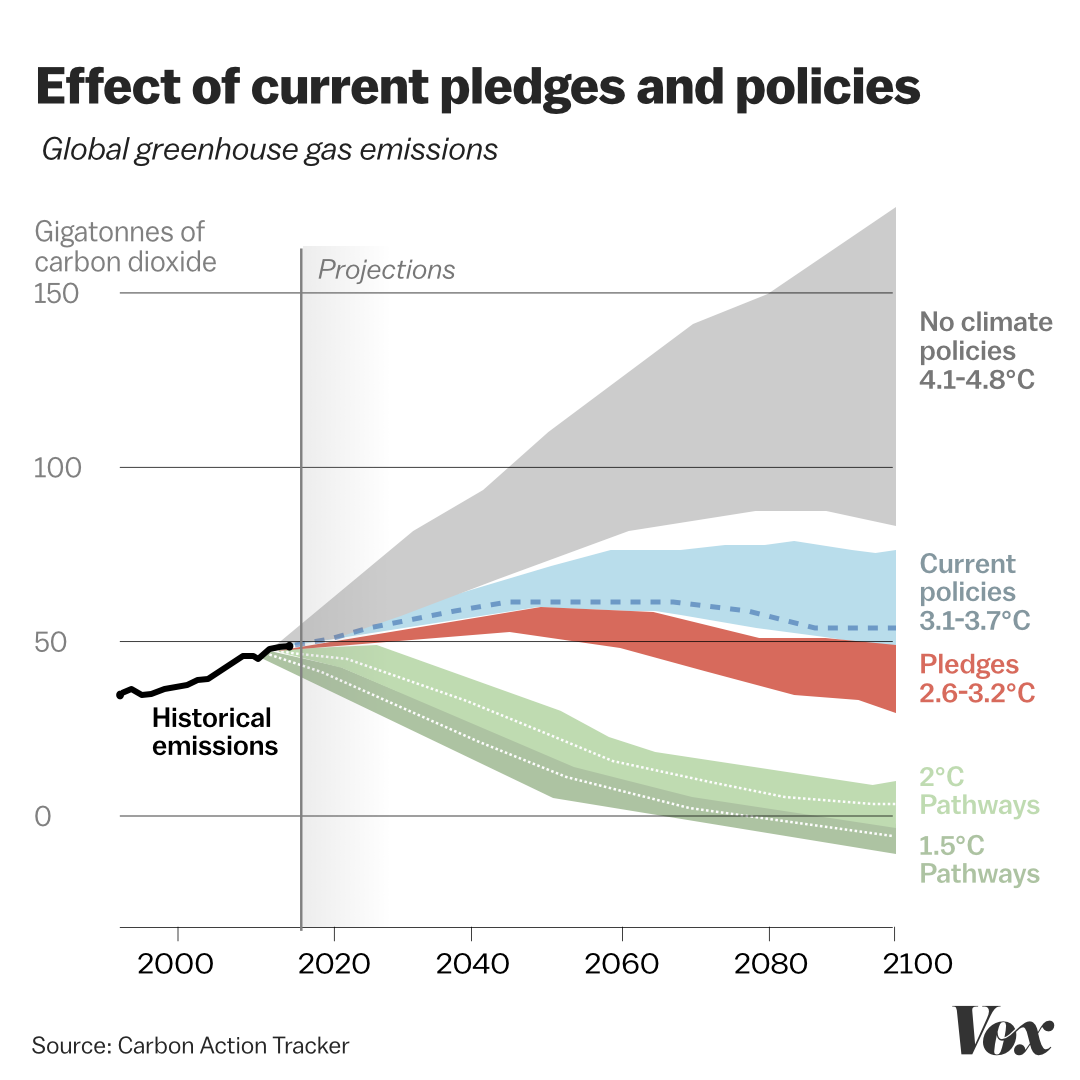 If I had to answer the question, Are we ready?, my answer is that it is very challenging to document or assess how ready we are or aren't. A legitimate concern is that we may not be ready enough for 2030. However, it is heartening to see the focus is forward, working to foster collaboration, to prioritize, to demonstrate success. With some out-of-the-box thinking, our homes and castles can help meet the climate challenges confronting all of our continents.