By Christina Rohrbacher | Thu, January 17, 19
Massachusetts has been number one on the ACEEE Energy Efficiency Scorecard for eight years in a row. It is important that we celebrate this massive achievement. It's also important to recognize that we have the tools, the state leadership, and the grassroots manpower to do better.
Is being number one good enough? A football team does not stop practicing, working hard, or fine-tuning their game plan once it wins the Super Bowl. That massive win only motivates them to think to the future and what needs to happen to capture the next big win. Massachusetts state leadership has the opportunity to take targeted and swift action to lead the fight against climate change by pushing our energy codes and school buildings to zero energy.
According to Time Magazine, United States carbon emissions have seen the second year-on-year increase in 20 years. Emissions are at an all-time high, and this is why it is so critical that we address the building sector, which accounts for 40 percent of carbon emissions in our commonwealth. The decarbonization of the state's new and existing buildings will not be an easy task, but with a strategic approach and specific timeline of measurable goals, we have the ability to achieve the carbon reduction goals necessary to combat the worst effects of climate change.
Massachusetts can become a leading state for zero energy, low carbon, resilient building design and construction via advanced building energy codes and innovative zoning strategies. The commonwealth is home to a growing zero energy building industry. Massachusetts Department of Energy Resources (MA DOER) already established a Zero Net Energy Buildings Advisory Council, which advises policymakers to support the growing zero energy market and to realize their vision for "universal adoption of zero net energy buildings by 2030".
Massachusetts can be an example to other states working towards the same or similar goals: to reduce emissions of carbon dioxide between 10 percent and 25 percent by 2020 compared to the 1990 state baseline, and 80 percent by 2050 compared to the 1990 state baseline (Massachusetts Global Warming Solutions Act).
Current Landscape of Energy Codes & Schools in Massachusetts
Massachusetts currently mandates that the Board of Building Regulations and Standards (BBRS) adopt the latest national model codes within one year of their publication. As of now, the BBRS is actually late with adopting the 2018 IECC, the most recently published national model code.
As it is proposed by MA DOER, there are strengthening amendments in this code update that increase efficiency and safety in the building sector. One of these strengthening amendments would make mandatory IECC Appendix CA, which establishes a section of the roof of a building to be designated for a future solar photovoltaic or solar thermal system.
Another strengthening proposal by MA DOER is an amendment to Section C406.1, the Additional Energy Efficiency Packages. There are eight options to increase efficiency beyond the base code. Currently, builders must choose two of these options. The proposed amendment for the 2018 IECC is to increase this to three options, increasing energy efficiency.
The stretch code in Massachusetts, adopted as mandatory by 250 municipalities, is more efficient than the current base code, or the 2015 IECC. When the BBRS adopts the 2018 IECC, however, the stretch code could be less efficient than the current base code. The MA DOER is recommending an update to the stretch code because of this, which will become effective in all 250 of the municipalities that have adopted it.
There is so much opportunity to advance our energy codes to zero and to ensure all public buildings are built to zero energy in order to lead by example. Schools are in the ideal position to play a leading role to showcase the benefits and impacts of zero energy construction. They can serve as exemplary public buildings and be models for other kinds of zero energy buildings.

We can look to local leaders from Cambridge to Northampton, both of which have committed to 100 percent renewable energy, to provide examples for other municipalities. States outside of the NEEP region, such as Hawaii and California, have made steps to achieve 100 percent renewable and low carbon energy generation, providing Massachusetts with examples and resources for model energy codes.
Going Beyond Number One
With Massachusetts at number one in energy efficiency eight years in a row, it could be easy to become comfortable and rest on its laurels. However, a number of states in the NEEP region are making strides to surpass Massachusetts in the zero energy circle. Rhode Island, Vermont, Connecticut, and New York it in the three, four, five, and six spots from last year's ACEEE scorecard. Rhode Island's Voluntary Residential Stretch Code utilizes the U.S. Department of Energy (U.S. DOE) Zero Energy Ready Homes (ZERH) program as its foundation. This is 40 to 50 percent more efficient than the average new home built today. With the addition of on-site renewable energy, a zero energy ready home could be made zero energy.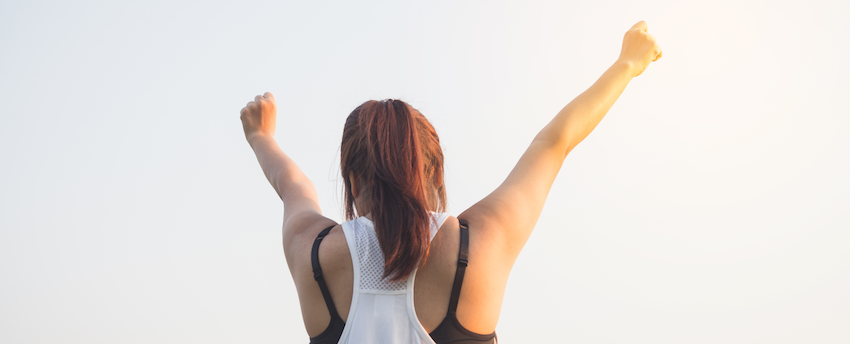 Conclusion
Massachusetts has the opportunity to lead the country by advancing energy codes and schools to zero energy. With a group of dedicated zero energy leaders, we can work together to achieve the vision for the state and to set an example for other states to emulate. This group can work with state leadership to create a path forward. Through research, collaboration, and the right resources, we can dispel the myths that are often spouted when discussing updating energy codes. Our marketing strategies will promote the new opportunities and economic benefits identified through our research. These strategies will not only educate the stakeholders on the need for change but will provide incentive to change as well. NEEP will align efforts between the state, utilities, design community and localities to move this work forward.