By John Otterbein | Fri, May 24, 13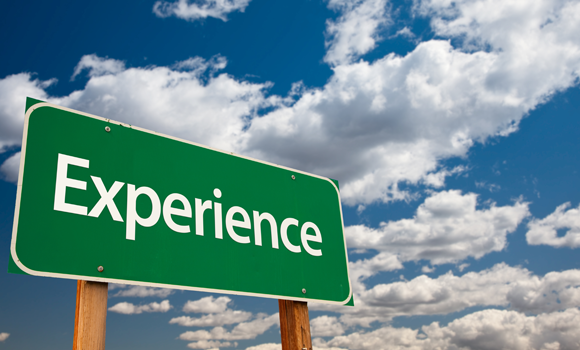 NEEP's Student Scholarship Program serves as a great stepping stone into Energy Efficiency.
Imagine being in a dark room with nothing but a flashlight. Focus is narrowed down to the width of the hand-held beam. This narrow focus limits the options of opportunity within the room. Once the battery dies, the room goes pitch black. After a good amount of time passes, a slight memory wells up.
Clap Clap!
The overhead lights instantaneously power on and the room in its entirety is revealed under cool rays of light.
There's only one problem, where's the door?
The same applies when searching for an ideal job and, ultimately, career path. The more light being shed on plausible opportunities the better chance there is for success. It may not be as easy as clapping two times (give it a try, you never know), but job opportunities do emerge when the beam of opportunity broadens. All it may take is one good conversation, attending an event instead of watching the season finale of your favorite show, or submitting one last application after hours of cover letter writing (not to mention the slew of start-ups and heavy footsteps in the hallway of venture capitalism). As Seth Godin so wisely tells us,
"Everyday is an investment"
. Eyes need to open wider and new, sometimes uncomfortable, experiences need to be welcomed like a friend at the door in a violent storm. Let's face it; landing a job is a completely different animal from the job market our parents faced. Just think of the differences between now and the time when older generations searched for their careers. It's like comparing a landline with the iphone. One is extensively used every day; the other collects cobwebs in an attic. NEEP is aware of this new job market panorama and recognizes the need to provide industry exposure to the developing workforce. That's why we have constructed a scholarship program at our annual
Energy Efficiency Summit
designed to fully introduce students and recent graduates to a comprehensive look at the opportunities budding from energy efficiency. Irina Rasputnis, NEEP's Commercial Program Manager, attributes her success at NEEP to the exposure the scholarship program provided her. Before NEEP, Irina received a degree in chemical engineering and realized that she wanted to use her technical education towards bolstering the health of our environment. She relentlessly pursued her ideal career path and at one point embarked on a contemplative bicycle ride to Wisconsin to assess where she belonged in the professional landscape, where she could leave her mark. Upon her return, she stumbled across
NEEP's student scholarship program
, was accepted and assigned a mentor that introduced and guided her to the most influential thinkers in the energy efficiency field at the 2010 Northeast Energy Efficiency Summit. Irina said "It was imperative to have a mentor to push me along to the right places and answer my questions. I instantly knew I had found my niche. I wanted to work with these people; there wasn't an inkling of doubt after my initial exposure to the people in the field, the implications energy efficiency held for our collective futures, and the impact I knew I was capable of making." After the student scholarship program, Irina went on to intern here at NEEP, applied for an associate position developing NEEP's
Design Lights Consortium©
project and has recently been promoted to a managerial position. Her advice for students and recent graduates is to "not shy away from an opportunity, spread yourself out and substantially experience as much as you possibly can. When you find the right opportunity, a wave of realization will wash over you. I credit all of my success to that initial feeling at the Summit when I knew this was the place for me."
If you are interested in the Student Scholarship Program, you can learn more and apply here or email questions to
Jotterbein@neep.org
. We hope to see you there!