By Josh Craft | Tue, May 14, 13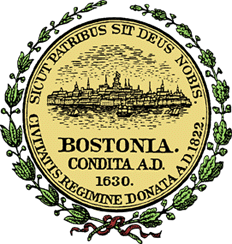 In a 9-4 vote, the Boston City Council voted  to adopt energy benchmarking for its large buildings last week. NEEP congratulates Mayor Thomas Menino and the Council for their hard work to advance this landmark energy and environmental initiative. By enacting
Docket #726
, Boston will become the first city in New England and the eighth nationwide to provide for energy transparency in their buildings.
Manager of Public Policy Analysis
NEEP believes strongly that the new benchmarking ordinance can unlock tremendous energy and carbon savings in Boston's commercial and industrial building sector, which is responsible for almost half of the city's greenhouse gas emissions.  As we have noted on
our blog
, evidence from existing programs suggests that benchmarking will drive significant energy savings in Boston's building stock. And, according to
First Fuel Software
, almost half of savings in commercial buildings are achievable through low-cost operational improvements. It's no wonder that such a broad array of groups backed the measure, including Boston Properties, Beacon Capital Partners, Jones Lang Lasalle, Winn Companies, as well as Saunders Hotel Group, the Conference of Boston Teaching Hospitals, A Better City, Boston's Green Ribbon Commission, and the Boston Society of Architects (BSA).
Building Energy Policy Associate
NEEP is especially proud of the nine councilors who supported this common-sense policy in the face of a desperate campaign to mischaracterize it by a small minority led by the Greater Boston Real Estate Board. Working together, the councilors addressed the concerns raised by residents and tenants and revised the ordinance where necessary. Contrary to opponents' claims, property values will not be harmed and rents for residents will not rise. In fact, we are confident that the majority of building tenants and operators will achieve cost savings through energy efficiency. We thank the Mayor for his leadership on energy and environmental policy. With building energy benchmarking enacted, Mayor Menino will leave office not only with a strong record but also an important tool for his predecessor to build upon.